Car retailers are being advised to prepare for a worse-case COVID-19 "second wave" scenario as the threat of localised lockdowns heightens following Leicester's sudden spike in cases.
While the sector has gained praise for the speed of its ability to adapt to post-lockdown, socially-distanced trading, businesses are being reminded not to let their focus shift too readily towards new volume targets and the potential of a September sales windfall.
MHA MacIntyre Hudson tax director, Nigel Morris, said businesses (that haven't already) should be working hard to amend their contracts of employment, home working policies and procedures and IT infrastructure in anticipation of future trading disruption.
"After what we have seen with the lockdown in Leicester, I think we have to anticipate similar instances across the UK and my concern is that the focus of businesses has shifted," he said.
"The real worry is that now car retailers have worked so hard to adapt and are refocusing – quite rightly so – on their cash generation and recovery, it could be the second or third strike that takes them down.
"Businesses should be preparing for the worst."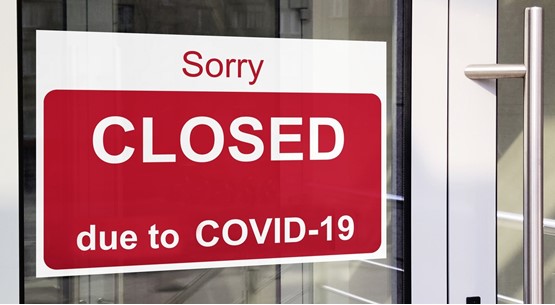 Leicester's car retailers were exempt from business closures announced on June 29 and re-asserted by Health Secretary Matt Hancock in the House of Commons a day later.
The city's lockdown measures, which were subject to a review on July 18, affected almost 330,000 residents and enforced the closure of schools and retail businesses which had previously reopened their doors on June 15 as non-essential travel in and out of the area was banned.
As with the initial lockdown, car retailers were among businesses scrabbling to interpret Government advice in order to determine if, or to what extent, they
again could remain open.
Marshall Motor Holdings chief executive, Daksh Gupta, said: "Initially, there was conflicting advice over whether car dealerships could remain open or not. The local council website said they couldn't and Government said they could.
"We would never do anything without taking legal advice, but I initially asked my teams there to hold fire and we were eventually told that we were okay to continue."

KEEPING TABS ON COVID
Speaking in the House of Commons on June 30, shadow health secretary Jon Ashworth, who represents Leicester South, said that alerts about the situation in the city had been flagged up 11 days prior to its lockdown under the Secretary of State's "whack-a-mole" strategy to tackle further outbreaks.
Jarvis Simpson, former franchising manager at Infiniti Europe and now working with MHA, said that he would be advising retailers to keep close tabs on Public Health England's regionalised infections and deaths data to ensure they are prepared for any future regional COVID-19 lockdowns.
"I would absolutely be taking a look at those lists on a daily basis," said Simpson. "There were suggestions this might happen in Leicester and there may have been time to prepare.
"One way to ensure that your business isn't impacted in quite the same way as it was in March is to have a plan in place, clear communication with customers and as clear an idea as possible as to what functions you will be able to perform during the 'second wave'.
"What you don't want are days lost in a black hole of uncertainty about what to do next."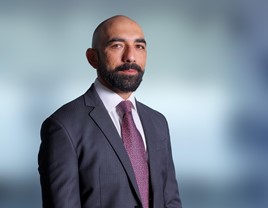 Volkswagen UK director Andrew Savvas (pictured) stopped short of suggesting what support its franchisees might expect in a second lockdown, but said: "We have to continually monitor what is going on and make sure we're planning for the whole spectrum of possible scenarios.
"When we were in lockdown we didn't know when that situation was going to come to an end. We've got quite a lot of experience in scenario planning, though, and I have a 150-page plan on my desk which is central to the decisions we may take."
One of the key actions Simpson advised in the anticipation of a second wave regionalised lockdown would be to move used car stock outside the affected area to avoid possible value depreciation due to reduced demand levels.
That option is clearly more realistic for larger retail groups than smaller operations that may be based almost entirely within an affected area.
Gupta's Marshall business has Seat and Škoda franchises in Leicester's lockdown zone, with a Honda franchise just outside.
Sturgess Motor Group has an FCA Group, Hyundai and Suzuki multi-franchise site in Leicester, along with Jaguar and Land Rover dealerships.
CONCERN ABOUT RECOVERY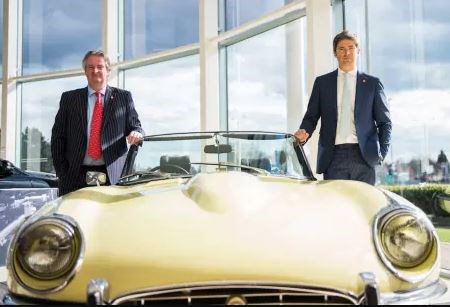 Group managing director, Barney Sturgess (pictured right, with company chairman Chris Sturgess), told AM he was concerned that his business' recovery could be stalled by the Leicester lockdown, with the new legislation "muddying the waters" of an 'open for business' message delivered to customers since June 1.
"We've been beating the drum to let people know that we're open for business in recent weeks and this situation really muddies the water. It's terribly difficult," he said.
Echoing Simpson's concerns, Sturgess added: "In the current used car market – where you're trying to compete on a national scale – it will really make life hard. The reality is that people will think twice about travelling into Leicester to buy a car they've seen advertised online if they don't have to."
To date, Sturgess has managed to return 50% of its workforce to the business post-lockdown and the group MD wants to maintain the progress made since England's showrooms reopened on June 1.
He said: "Of course, we'll do all we can to help the authorities suppress this local flare-up and we have already taken stringent measures to ensure our showrooms comply to social distancing and safe trading practices.
"I feel for the entire retail sector in Leicester. It's hard to believe that it is part of the problem. Footfall in the city centre remains very low and businesses are restricting the number of people entering shops and have worked extremely hard to reopen in a safe manner."
PRACTICAL STEPS IN A 'SECOND WAVE'
With 79% of Marshall's 3,500 employees now back to work, Gupta said the situation in Leicester would not affect his recovery plans or prompt him to return staff to furlough.
AM understands that other groups have adopted a different stance, taking the opportunity to trim their wage bill where possible.
From October, however, the Government's Coronavirus Job Retention Scheme (CJRS) will have been closed and a raft of other fiscal measures and goodwill gestures by suppliers may not be volunteered in the event of isolated lockdowns.
Morris said: "If we have another lockdown in November and there's no furlough scheme to fall back on where does that leave business?
"Now is the time to reflect on the T&Cs of employee contracts and explore the possibility of a reduced activity clause and potentially a reduced of deferred period of remuneration.
"Clauses should also be sought out with suppliers and landlords to ensure payments and rents could be renegotiated in the event of a temporary shutdown.
"These things can save time and preserve vital cashflow.
"We can anticipate future closures and we absolutely must be prepared for them. Install the seat bags and airbags now to avoid a potentially nasty crash."
Karl Davis, the managing director of Coachworks Consulting, said that retailers must continue to learn from the lessons of lockdown and tailor their businesses to suit the new normal, with digital sales, paperless operating and cashless transactions all central to their businesses.
There is also a need to formalise home working arrangements and new business process, he said.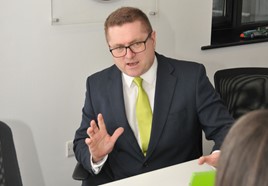 "Retailers need to document how they want things doing," he said. "It's one thing being in the office, where you can look into the whites of people's eyes and remind them of the standards that must be maintained.
"When staff are working at home, things are very different and what people need in their business is a culture of checking."
Davis (pictured) believes the most progressive automotive retail businesses have improved their processes and are now more resilient to a "second wave" scenario.
And aftersales will be a more important part of the equation than ever before, often being considered as an "essential service" for many customers during even the most stringent of lockdowns.
Davis said that retailers were starting to charge customers for the cost of sanitisation in their aftersales process, suggesting that it may even be necessary to add that into services provided in manufacturers' service plans.
"One thing that we're sure to see from all this is an improvement in the industry's average overhead absorption rate. ASE's KPI has stood at 83% forever but that will change," he said.
"With the headcount reductions and streamlining of operations seen in recent months – and months to come – aftersales departments will cover more costs than ever before."