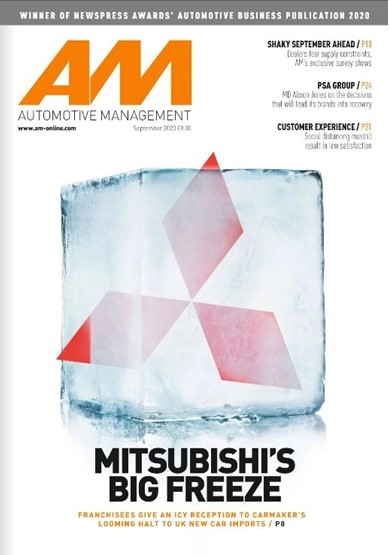 The September issue of AM is published today, here as a digital magazine, with interviews and insights from PSA Group UK, Mitsubishi, Polestar, Snows Group, Perrys, ICDP, Reynolds and Reynolds and many more.
Articles inside also examine some of the steps that dealers are taking to deliver a great customer experience in showrooms and workshops adapted to adhere with UK Government rules on social distancing.
Lexus director Ewan Shepherd shares some of the steps Lexus dealers, regularly top performers in UK customer satisfaction, are taking to keep their customers happy and safe, and Polestar's head of sales development Jonny Miller outlines how logistics providers will handle car delivery but there's an aftersales opportunity for Volvo dealers.
Click the image above to start reading, or try some of the links below to see particular highlights: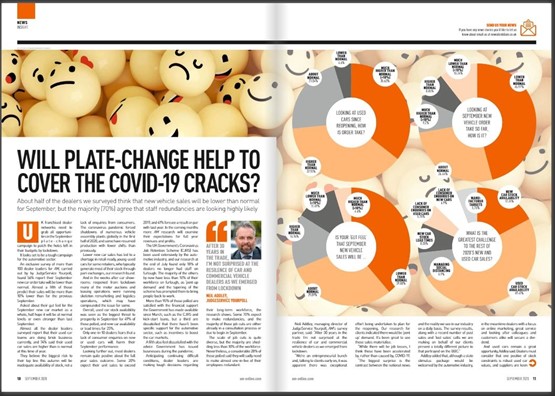 Editor's Letter:
There was some gloomy reading from the Institute of the Motor Industry this month. Delving into Department of Education data, it revealed apprenticeship recruitment in the automotive sector has fallen by 75%.
I agree with IMI chief executive Steve Nash that it is understandable that dealers and OEMs have shifted their focus from long-term workforce development to the short-term issues of profitability and efficiency in much-reduced market conditions.
But short-termism is what cripples much of UK motor retail. In another six years AM will be reporting about a shortage of skilled technicians, just as we did five years ago as the new car market peaked. And just as we did 10 years before that.
Of course, if the UK's franchised networks were enabled to consistently make 4-5% annual returns they'd be capable of riding out the troughs without abandoning crucial long-term investment.
Nash pointed out that many dealers will have funds in their Apprenticeship Levy pot already, which gets gobbled up by a state clawback if not used by the employer within two years. The IMI and other bodies are lobbying to get the levy clawback suspended, but Nash's message for the interim was to use those funds or lose them.
The same applies to our skilled workers, in my view. Make use of them. The plate-change month is nearing, so maximise the opportunities and let's all smash September together.