Progress Suzuki's former franchised dealership sites have been acquired and re-opened by bespoke luxury vehicle specialist Urban Automotive and a used car operator.
Former Progress managing director, Terence Byrne, saw his business become one of the franchised car retail sector's first COVID-19 casualties when it went into liquidation back in May.
Now its former retail sites in Milton Keynes and Kettering have been snapped up and re-opened by new automotive operations, however.
Urban Automotive, which has grown exponentially since it started modifying Land Rover Defenders in 2013, has created a new retail facility in the showroom at Old Stratford, Milton Keynes.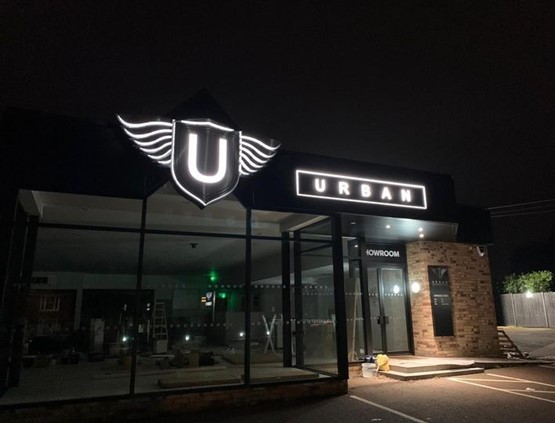 Urban, which has added Bentleys and Lamborghinis to its roll-call of modified vehicles and the likes of Manchester United and England footballer Marcus Rashford among its customers, posted an image of the facility's new illuminated signage on Facebook.
It will become a new outlet for prestige, sports and luxury vehicles that the company have been building since 2013.
A spokesman for Urban Automotive said: "In addition to the bespoke vehicles that we are recognised for around the world, the site will also be home for up to 75 used vehicles of similar calibre."
At Progress' other former retail site, in Kettering, a new used car operation has set-up shop, retaining the name and branding of its predecessor, but not its former Suzuki franchise.
Commenting on the new life of the two former Progress sites, Byrne once again expressed regret in relation to the end to trading of the business, but clearly remained aware of the challenges the sector currently faces in light of COVID-19, Brexit and more stringent vehicle emission regulation.
A total of 28 employees lost their jobs when Progress went out of business and Byrne took to LinkedIn to highlight the quality of his team to other potential employers.
Speaking to AM this week, Byrne said: "I've yet to determine what my own next steps will be, but I won't be rushing to run another car retail operation any time soon."
Back in May Byrne told AM that he felt the UK's automotive retail sector "will flourish again" following the COVID-19 coronavirus crisis.