Revenues dropped 20% in Cambria Automobiles' latest financial year as the AM100 motor retailer endured "the most challenging period in its history" due to the COVID pandemic.
Annual sales to August 31, 2020, declined to £524 million from the £677.8m achieved in its 2018-19 financial year, while underlying profit before tax dropped 9.8% to £11.1m.
Yet Cambria's return on sales improved year-on-year from 1.87% to 2.11%, as the car dealer's continuing expansion into high luxury vehicle franchises such as Bentley and Lamborghini continued to bear fruit.
During the period Cambria bought its first businesses in Scotland, representing Rolls Royce and Aston Martin, and chief executive Mark Lavery (pictured) said the company will look in expand its footprint in the region.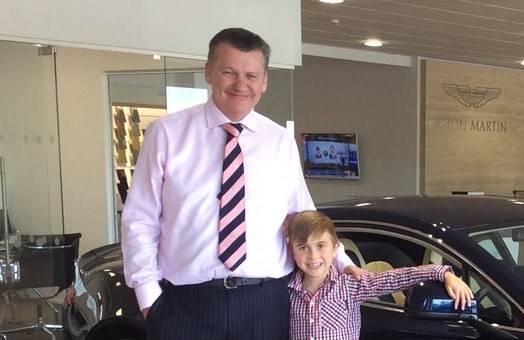 Lavery gave his thanks to Cambria's workforce, known as associates within the company, for adapting and performing in the difficult conditions of the spring lockdown and the summer bounce back.
"The unprecedented and ongoing effects of the COVID-19 pandemic have put the group through the most challenging period in its history, though against this backdrop the business has demonstrated its resilience," he said.
New vehicle sales volumes fell from 7,509 to 5,535 year-on-year, although average profit per unit (PPU) rose by 4% to £2,827. Cambria's used vehicle sales volumes dropped 20.9% to 10,346 although again PPU increased, by 7.7% to £2,068.
The pandemic did prompt a restructuring at Cambria, to reduce its cost base.
Now in England's second lockdown period, Cambria is leaner, more flexible and agile and has been better equipped to deal with the challenges lockdown creates, said Lavery.
Nevertheless, as showrooms are designed to be open this is still having "a significant impact on our day to day trading," he added.
Cambria's senior management remain concerned about the risks of a negative outcome from Brexit and the messages the UK Government is giving consumers around its future ban on internal combustion engine powered cars – with the goal posts recently being brought forward yet again to 2030.
"The acceleration by government to a single technology solution will put a stop to any R&D that the manufacturers were considering to evolve the development of hybrid, hydrogen and synthetic fuel technologies which could all achieve the aim of 'net zero' in a better manner than the route which is being forced by the policy implementation," said Lavery.
Cambria's chief executive believes the outlook for 2021 is hard to predict currently.
Lavery added: "Despite the significant external challenges, the 2019/20 financial year delivered an acceptable set of results. Post the period end, September and October trading were ahead of prior year.
"The imposition of Lockdown 2 has impacted the progress that the group was making and despite the fact that operationally we were better prepared for Lockdown 2 than we were in March when Lockdown 1 was imposed, it is still causing a significant impact on trading."