A new report has suggested that car makers should give the go-ahead to a wholesale shift to an agency model for franchised car retailers to leverage a 4% increase in revenues in the long-term.
Capgemini's 'Agency Sales Model: Accelerating the Future of Automotive Sales' report concluded that a shift away from a traditional franchised car retail model would not only drive OEMs' direct customer relationships, but would bring "financial benefits on all sides".
Interviews with 50 retailers across the globe found that 80% already assumed that their future role would be carried out under such a model, with a handling fee paid to advise car buyers, provide test drives and complete sales.
The report said: "Moving to an B2C agency sales model is not an option but an obligation from the perspective of both customer centricity and financial profitability of up to 4% revenue increase in the long term.
"Even more, taking short- and long-term effects into account, transitioning to agency sales can pay off financially after four-to-five years.
"Therefore, it is now time to act for OEMs and to select a market as well as product to start the transformation journey."
A seamless experience for car buyers, increasing price transparency and consistency and the elimination of price competition between dealers were highlighted as the main advantages of the agency model.
But, while Marshall Motor Holdings chief executive Daksh Gupta has insisted he would "wholeheartedly embrace" the model, others are less enthusiastic about handing over control of their new car margin to an OEM.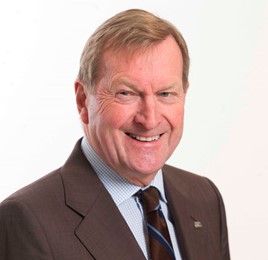 John Clark Motor Group chairman John Clark (pictured) said: "If you're a retailer who manages their margin well and operates a successful business, I'm not sure you would want to hand over control of that to your OEM partner."
RECIPE FOR SUCCESS?
When consulted on the profitability of the agency model, 22% of respondents to a recent AM survey, conducted in partnership with JudgeService, said they felt it would reduce profitability, compared with 4% who suggested it would increase or remain the same.
Capgemini's interviews with retailers in the UK, Germany, France, Sweden and China found that a "fair and sustainable remuneration model" would be central to the success of any OEM agency model.
The report said: "Fair remuneration for agents, replacing the traditional sales margin, is considered a central success factor at all levels – headquarters, NSCs (national sales companies) and dealers (94% of all dealers).
"Regardless of company size, dealers emphasise the need for all agents to receive the same fee and for individualised customer offers to be prevented.
"From the dealers' perspective, only a uniform remuneration model can ensure that satisfaction across dealerships will increase, and they are able to focus more on delivering appropriate customer-centricity across the board."
Responding to the survey, ICDP managing director, Steve Young (pictured below), said: "We absolutely support that – as some of our own dealer interviewees put it, 'it all comes down to the numbers'.
"Many elements need to be taken into account, including the opportunity for the dealer to still cover the past investment in OEM-specified facilities, but also the effect of transferring risk and some operational activities from the dealer to the OEM.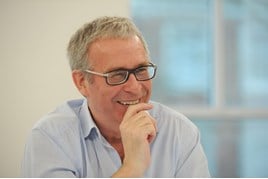 "Neither of these are black and white calculations. The facilities, admin staff, marketing and IT also support the (typically more profitable) used car and aftersales business, so you can't just go through the financial statements and add up a few lines.
"This could well be the biggest hurdle to jump for a sustainable agency model, and one that requires a level of openness and collaboration that tends to be rare in OEM-dealer relationships."
In a recent dealer sentiment survey carried out by Cox Automotive ahead of publication of its Insight Report 2020, almost half of respondents (45%) expected an increase in franchise agency within the UK dealer market in 2021.
Respondents to the aforementioned AM survey suggested that it might take time for the new agency model to be introduced to the UK market at any scale. Responding to the statement "within a year agency model will be a norm for some manufacturers", 19% agreed, but 21% disagreed and the largest proportion of respondents were neutral on the issue.
Stretching the timeframe to three years, only 25% agreed the agency model would be "a norm for many manufacturers" within that timescale, with 69% remaining neutral.
The answer is unusual given that manufacturers are already experimenting with an agency model. In May, Volkswagen announced the introduction of an agency model for its new ID range of electric vehicles (EVs), stating that it laid down "the contractual foundation for integrating online business and showroom-based business".
Under VW's new model, dealers look after acquisition, sales consultation, organising test drives, transaction processing and vehicle handover in coordination with Volkswagen while the OEM decides on the vehicle price, dispensing with complicated price negotiations.
It said at the time: "Dealers can therefore count on calculable compensation regardless of whether the customer buys their vehicle online or in the showroom."
In South Africa, BMW has also already introduced an agency model, taking orders directly from customers, invoicing and receiving the payment before a sale is
allocated to a dealership or completed via home delivery.
BMW told Autocar magazine it has "no current plans" to change its sales model, however.
Cox Automotive's Insight report – compiled with input from Grant Thornton – highlighted teething problems encountered by the Toyota Drive Happy agency model scheme in New Zealand.
The report said: "In the early stages of the implementation, the NSC and dealer could be in direct competition, as seen in New Zealand with the Toyota Drive Happy agency model.
"Some dealers suggested a profit decline of around 30% due to competing with the NSC."
BALANCE SHEET BENEFITS
A reduction in turnover would be an expected side-effect of an agency model, with retailers' income reflecting their agency fees rather than the full value of a sold vehicle.
In last month's AM, Rainworth Motor Group reflected on the impact of Škoda UK's shift to an agency model for its retailers' fleet transactions. Joint managing director Simon Beckett stated: "The agency model in fleet has brought our turnover down by £10 million over the past two years.
"That has been great for cashflow, it means we don't have the burden of stocking charges or taxing those 100 cars."
Speaking to AM following publication of its annual Insight Report, Cox Automotive insight and strategy director Philip Nothard said: "There are clear advantages to the agency model. It could significantly free up cashflow for retailers.
"I can't help wondering what the investors in the PLCs might think of it, though, how the city's investors would respond to the sudden drop in revenues at the UK's top car retail groups."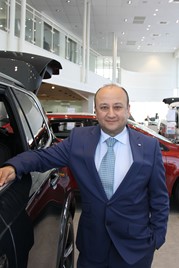 PLC boss Gupta (pictured) contributed comment to the Cox Insight report.
Later, in an interview with AM, he reflected on the immediate cash benefits for his group and said: "I would wholeheartedly embrace an agency model on new cars and if car manufacturers were to introduce a scheme I would move to it tomorrow."
He had told Cox: "The agency approach transforms the model in a number of areas. Notably, it frees up cash, increases returns, de-risks balance sheets and removes new car stock risk.
"In addition, it provides the opportunity for dealers to be more flexible, creates a greater sense of partnership between the manufacturer and the retailer, and will likely offer the consumer a much more integrated and seamless retail experience."
OMNICHANNEL EXPERIENCE
Capgemini's report highlighted this need for an omnichannel customer experience, particularly in light of a shift towards digitalisation brought about by the COVID-19 pandemic.
It said: "The new sales model is embracing the new 'phygital' world by connecting physical and digital experiences for consumers.
"This will create a competitive advantage upon which future success will depend."
Capgemini surveyed 6,000 car buyers across different regions as part of its research.
In the UK, 69% said they expected to be able to buy their next car online, with 95% stating that they require a seamless, simple, and efficient ordering process.
Currently, 64% complained that they made an average 2.5 of visits to different dealers to ensure the best-possible price offer, with 78% of respondents stating a preference for fixed pricing.
Only 23% of participants said they would prefer buying a car without any dealer involvement.
In interviews aiming to gauge franchised retailers' views of the current new car sales process, 59% described the current model as "very outdated", with 37% stating it was "outdated". Only 2% described the process as "engaging".
Regardless of the advantages, Young said that the path to changing the franchised car retail model would not be straightforward.
"We see the changes in the OEM to be much more challenging (though in a positive direction) than the Capgemini report authors," he said.
Young said that, apart from the need for top-down commitment to the improved supply discipline, there was also a need for a different mindset in OEMs' NSCs.
"The NSC today is more focused on stock and market share than on sales," he said.
"One of our members operating with agency made this clear in saying that their NSC now needs to think like a retailer, and, indeed, they will now only employ people who have a retail background.
"Perhaps the acronym should change to NRC – a national retail company?"