A Vertu Motors employee joined the Premier League of fund-raisers by securing five-figure charity donations from England footballers as the PLC celebrated raising almost £42,000 for a range of good causes through a car raffle.
Bristol Street Motors Kings Norton Ford service advisor Matt Bennett's charity fund-raising campaign has seen him secure donations from Leicester City's James Maddison and Aston Villa's Tyrone Mings to help fulfil the wish of leukaemia sufferer Violet Westwood by sending her to Disneyland Florida.
Bennett spotted online posts about the six-year-old, who is being treated at Birmingham Children's Hospital, and vowed to help.
Since then, he has worked tirelessly to bring the fund-raising total to £30,180.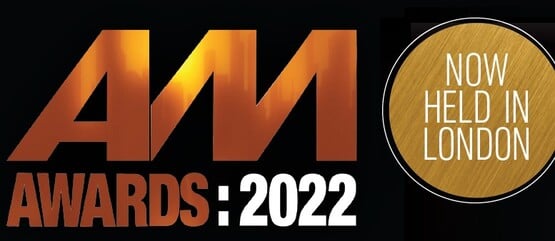 AM is currently encouraging entries for its Community Hero Award - won by Peter Vardy Group in 2021 - which one of many categories in the AM Awards 2022. This year's event will take place at the Park Plaza Westminster Bridge Hotel on May 12.
Bennett's efforts to reach out to sports stars via social media also resulted in an invite from Maddison for him to join Violet and her mum Rebecca at a Leicester City Football Club games as VIP guests.
Alan Shearer, Robert Snodgrass, Jordan Hugill, Conor Townsend, and Dara O'Shea are among other football stars to back the bid to get Violet to Disneyland, alongside snooker champion Neil Robertson.
Bennett said: "The amount we have raised for Violet is incredible. At the start of this fundraiser, I would never have imagined we would receive this much response.
"Rebecca, Violet and family are overwhelmed with people's generosity, which means that Violet's wish of going to see Mickey and Minnie Mouse in America is going to come true.
He added: "Any additional funds will be donated to Birmingham's Children's Hospital, where Violet is receiving first-class treatment."
Violet's mum, Rebecca, said: "Without Matt's fantastic help, and the kindness of so many other people, we would have not been able to hit such an amazing total."
Robert Forrester, the chief executive of AM100 PLC Vertu Motors and Bristol Street Motors, said: "Matt has done a fantastic job in helping raise money to make Violet's dream come true. I have been so impressed with his dedication and had no hesitation in making a £500 donation from the company to support the fundraising."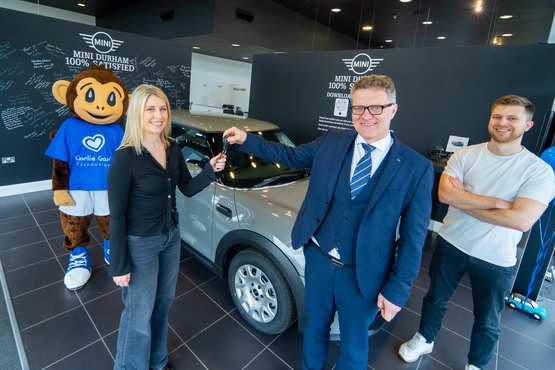 News of Bennett's funding raising efforts come after Vertu's donation of a Mini One hatchback to The Great Christmas Raffle raised a total of almost £42,000 for a range of good causes.
Organised by Charity Escapes, which was founded by entrepreneur and philanthropist Jeremy Middleton CBE, the fund-raiser will help 30-plus good causes, including: Muscular Dystrophy UK; North East Homeless; All Dogs Matter; Deaf Blind UK; The Bradley Lowery Foundation; Show Racism the Red Card; the Theatre Royal Newcastle; the Motor Neurone Association; Mind UK and Hospice UK.
Emily Taylor was announced as the winner of the £17,405 Vertu-donated car this month.
Forrester said: "Vertu Motors prides itself on supporting initiatives in the wider community, such as the Great Christmas Raffle, which has a positive impact on the lives of so many people.
"Congratulations to Emily for being the winner of a fantastic new car."