Eastern Western Motor Group (EWMG) is working "tirelessly" to establish a new Volkswagen Van Centre after being appointed as the commercial vehicle brand's franchisee in Edinburgh.
The Edinburgh-based AM100 car retail group is set to take its Volkswagen Commercial Vehicles representation to five locations, further cementing a market territory stretching from the borders to the Cairngorms.
EWMG's new business will be based within and adjacent to its existing Volkswagen car dealership at Newbridge, managing director Keith Duncan confirmed.
Taking to LinkedIn to celebrate the 40-site retail group's growth with VWCV, Duncan said: "I am delighted to report, Eastern Western Motor Group has been appointed the official Volkswagen Van Centre for Edinburgh, the Lothians, Fife and beyond.
This appointment is testament to the faith VWUK have in EWMG and more specifically, Western Volkswagen and Barnetts Volkswagen, who over the years have produced an exemplary performance for both VWUK and our own company."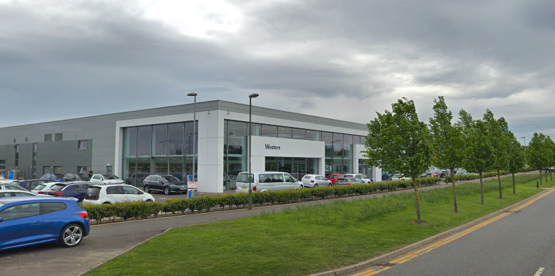 Duncan added that plans to open the new VWCV site on October 1 had left the group with little time to set-up the new franchise, however.
He said: "That gives us very little time to set up a new franchise. Nonetheless our team will work tirelessly to make sure we are 'open for business' on October 1."
As part of a bid to recruit new staff members for its new franchise EWMG is offering new recruits a £1,000 "signing-on fee".
The business is looking to fill vacancies for sales executives, sales management, technicians and administration.
Duncan said that employees would find the business "respectful, rewarding and stable", adding: "We are not a company that is here today and gone tomorrow.
"We expand carefully with only the top brands, working from the best of facilities."
In its latest set of annual financial results, for the period to December 31, 2020, EWMG reported a near-33% rise in pre-tax profits.
PBT rose to £15.8 million (2019: £11.9m) despite a 14.1% decline in revenues from £774m to £665m during the period.