A Midlands-based AM100 car dealer group has begun a group-wide sustainability project which will bring long-term cost savings and carbon footprint reductions.
Arbury Motor Group has partened with contractor Chandler and Osborne in a group initiative to install solar panels across four of its locations in 2023.
The first installation has been completed at Arbury's Nissan and Peugeot dealerships in Bromsgrove, with 356 solar panels installed over 10 weeks.
In just six weeks of operation it has generated 16,0000 kilowatts of renewable energy and offset 20,000kg of CO2 emissions.
"It's massively offsetting against our electricity bill. Bromsgrove is our largest site; we have two very large flat roofs so it has lent itself really well to the project.
"We'll now assess the data and look to roll it our across the remainder of the group.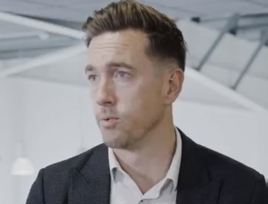 "We're thrilled with the impact that this project is already starting to make and can't wait to see the significant long-term difference this initiative will have for Arbury," said director Scott Stenning (pictured) who heads the Bromsgrove site.
He said the CO2 emissions already saved is the equivalent of a car covering 70,000 miles.
With the benefit of hindsight, he said, Arbury's board wishes they had done this four of five years earlier, but he hopes it sets an example to others.
"From our Team Arbury point of view I think it shows that we continue to invest in our facilities, whether that be solar panels, the latest corporate identity or new chargers, we're constantly investing in our facilities to give our customers and our teams the best environments."