The used car supermarket chain Big Motoring World has driven annual income past its pre-pandemic levels, recording £10,953,122 pre-tax profit in its recently published accounts for 2022.
Turnover at the group reached £529 million from its five dealerships - a sixth Big Motoring World site has since opened at Wimbledon this year - which is a 42.5% increase on its 2021 trading, and which will likely make it the fourth largest independent used car dealer in the UK.
The statutory accounts show that the workforce of Bapchild, the company which trades as Big Motoring World, has grown by almost a fifth to more than 600 people, adding more than £3m in payroll costs to staff costs up to almost £19m.
Despite the rising profitability, in 2022 the highest paid director received £634,443, less than half the £1,562,500 they received in 2021. In that year the business also recorded receipt of £1.6m in Government pandemic-related grants.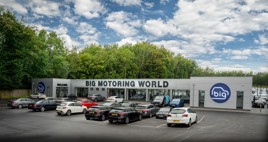 Operating profit rose sharply too from £6.656m in 2021 to £10.953m in 2022 – representing a 65% increase and EBITDA accelerated by 68% - from £9.456m in 2021 to £15.933m in 2022.
The 2022 accounts report that the company has now invested into its corporate operation in readiness for future growth, including the move to a new head office, upgrading IT architecture and strengthening its senior leadership team across HR, IT, finance, compliance and business development.
Like many other dealer groups, to combat the shortage of used car stock it launched its own retail sourcing platform, Big Wants Your Car, to target consumers seeking to sell their car.
Commenting on the group's recent retail performance, Big Motoring World founder Peter Waddell said: 'I'm delighted with our financial results for 2022. We've made great traction across last year and with further growth and expansion planned for this year too, we expect 2023 to grow even further.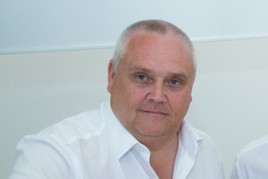 'The team and I have been working hard behind the scenes to ensure everything's ready for our next expansion phase, details of which we'll announce as soon as we can."
Big Motoring World now has used car supermarkets in Bluebell Hill, Enfield, Wimbledon, West Malling and two sites in Peterborough, where it also operates a £14m used car preparation centre with more than 70 ramps and 15 MOT bays.
The Wimbledon dealership, opened on a former Manheim Wimbledon auction site, should be able to add 12,000 sales a year to the group's total sales volume, which reached 27,361 in 2022.
In March, Waddell (pictured) told AM: "This is the next phase of our expansion with much more to come.
"Physical car supermarkets with cars to touch, feel and test drive. The southwest of London is untouched by volume dealers and is a great opportunity for Big Motoring World.
"We are expecting Wimbledon to replicate the sales volume of our Enfield car supermarket of at least 1,000 units a month."
Venture capitalist Freshstream invested in the group in 2022, taking a 35% shareholding, but Waddell, through his company Peter Waddell Holdco, remains the majority shareholder.