Are you concerned about Brexit, WLTP, the ever-present possibility of recession, or is it all a storm in a teacup? AM wants your input for our Outlook on 2019 news insight.
2018 could well end up being defined by the 12 months either side of it. The Society of Manufacturers and Motor Traders (SMMT) has forecast a 6.3% year-on-year fall in the full-year new car market for 2018 to 2.38m units, but that slide began much earlier. New car registrations in 2017 were down 5.65% year-on-year to 2.54m.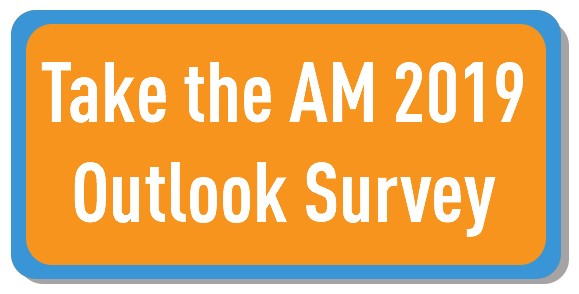 And things are not forecast to get any better. The SMMT predicts that they will hit 2.325m units in 2019, down 2.4% on the 2018 outlook level.
According to AM's latest AM100 update, statutory accounts show declines in turnover at a quarter of the country's 100 biggest dealer groups and falling profitability at two thirds.
WLTP is still stifling vehicle supply and we do not yet know just how hard our exit from the tarriff-free trade of the European Union in March will be. And that is before we consider the effects of ongoing depression of diesel registrations, the possibility of direct manufacturer sales, the pressure on dealers from deferred spending decisions, fluctuating currency values and even business rates.
How will these factors hit the UK motor retail sector in 2019?
AM wants to know how you think your business will be affected in the year to come, whether you agree with the SMMT's predictions and how you think a downturn will affect your business plans in 2019. Our survey is six short questions and should take you no longer than 90 seconds to complete. It is open to franchised dealers and independents.
Click the button above to begin.