Advertisement feature from Cox Automotive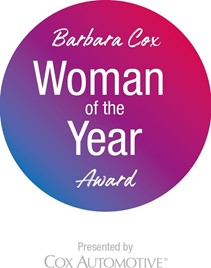 Your chance to nominate an inspirational leader or manager for the Barbara Cox Woman of the Year Award.
Cox Automotive UK has teamed up with AM to launch the first ever Barbara Cox Woman of the Year Award in the UK.​
Part of the business' successful 'Women With Drive' programme, the award will recognise a woman within the automotive industry that demonstrates an outstanding commitment to innovation, leadership, or community.
Alison Fisher, Cox Automotive's Chief People Officer, said: "The Barbara Cox Award is in its 13th year in the USA, and we're delighted to be bringing it to the UK. It's named after a business pioneer who served as a Director of Cox Enterprises, Cox Automotive's parent company, and will recognise a woman that shares the traits and accomplishments of its namesake."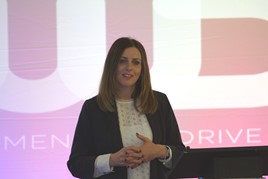 "I know that many of us in automotive are keen to find ways of attracting more female talent into the sector, and one way to do it is certainly to celebrate the achievements of women that are already making a real difference in our industry."
Nominations are invited from across the automotive sector throughout January, click here to visit the nomination form and put someone forward for the award.
All the nominations will be reviewed by a panel of judges that includes Fleet News' Deputy Editor Sarah Tooze, Marshall Motor Group's CEO Daksh Gupta, and Cox Automotive's CEO Martin Forbes and Chief People Officer Alison Fisher.
The winner will be announced on the 8th March 2019 at a special 'Women with Drive' event to celebrate International Women's Day, and will receive £5,000 to spend on their personal development.
Click here to visit the nomination form and find out more about the Women With Drive programme.
---