Advertisement feature from EMaC
Finance Innovation Boosts Your Profitability
EMaC are proud to be the industry leaders in bringing you long-term consumer loyalty and guaranteed future revenue. We maintain significant investment in technology-led products, including our recently launched 'Drive Now, Pay Later' facility.
'Drive Now, Pay Later' continues our march to deliver innovation that boosts profits, builds loyalty and retains consumers for the long term. In partnership with the leading payments and consumer finance provider Klarna, we can now offer you the ability to extend credit to your consumers to enable them to conveniently pay for repairs, parts, and vehicle accessories, interest-free, courtesy of a flexible monthly instalment plan - up to twelve months.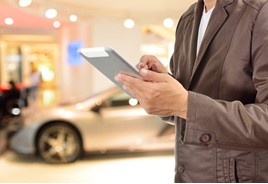 An EMaC survey of motorists revealed that 29% of car owners who didn't have a service plan in place, financed their car service and repairs using a credit card or loan, adding to their monthly debt burden. Confirming a gap in the market for a tailored short-term finance solution, nearly two thirds said they would welcome and take advantage of an interest free credit option if their dealer offered such a service.
'Drive Now, Pay Later' does just that by using Klarna's cutting-edge technology to deliver a friendly consumer finance experience, with an easy credit application process and real-time decisioning to facilitate big-ticket purchases. And with full support from our experienced field team to set up the programme, you also benefit from staff training, ongoing performance reviews and best practice advice.
Respondents to our survey also said that not only would 'Drive Now, Pay Later' help them reduce the financial toll of unexpected maintenance costs, it would make them feel more positively towards their dealer, confirming how you can benefit from improved consumer loyalty and retention levels as a result of extending their finance options.
New online 'Self-Serve' platform satisfies consumer appetite
Powered by GForces, a leading provider of digital solutions and software, EMaC Self-Serve allows your consumers to purchase service plans 24 hours a day, online, via your website. Embedded into your existing website with no need for extra "pop-out" windows, Self-Serve is easy to integrate within the consumers online purchase path.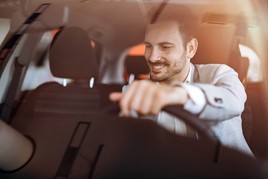 Dealers and OEMs can also control the look and feel of the landing page, supported by best practice advice from us on how to keep consumers engaged. You can even strategically market to potential consumers at key stages of their vehicle ownership cycle.
If that's not enough, you will enjoy increased consumer retention along with the corresponding aftersales revenue and upsell opportunities, as well as freeing up your resources to concentrate on other sales opportunities.
Web: www.emac.co.uk
Tel: 0330 099 6826
Email: support@emac.co.uk
---