Advertisement feature from Autoweb Design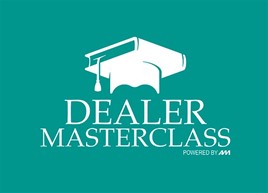 Introducing a Dealer Masterclass 2019 commercial partner.
For Autoweb Design's full article click here

Optimise your website and your online marketing for the best possible returns
At Autoweb Design, we have served as a website design and digital marketing agency exclusively within the automotive sector for more than 14 years and we know how crucial online activity is to vehicle manufacturers and retailers.
Our approach starts with a simple philosophy that websites and digital marketing activities need to generate the maximum possible return on investment for our clients. Too often, websites are viewed as a templated piece of software, with glossy features that can be added or taken away. We offer these things, of course, but we prefer to strip back our conversations with clients and prospects to performance and return on investment.
With this in mind, we pride ourselves on our approach of providing a consultative service rather than a product. We work as an extension of our clients' teams to provide insights and transparent information, so that we can work in partnership to improve performance. As such, we invest heavily in our people and attract some of the best in the digital marketing space to our team. Our company has five core values – people, performance, trust, growth and innovation. This allows us to provide our clients with industryleading customer service, combined with industry-leading thinking.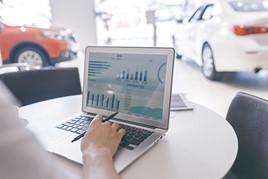 Having recently moved to larger, supermodern premises in North Yorkshire, we have experienced exponential growth within the past year. We have welcomed a number of new clients on board, including manufacturers, AM100 dealer groups, single and multifranchise dealerships and independent dealerships. As part of this, our team has grown by 39% during this time with further growth forecast in 2019.
During 2018, we were very active in the thought-leadership arena, performing talks at a number of industry events – this will continue in 2019, when we will be speaking at events including Automotive Management Live and many more. You can also see a selection of our talks on our YouTube channel.
Part of our approach is that we believe the best way to maximise return on investment from websites is to keep them moving forward through continual testing. If you are a smaller dealership and receive a relatively small amount of website traffic, it can make sense to follow industry best practice based on robust testing and statistical work on aggregated data from a pool of dealership websites. However, if you are a larger dealership or manufacturer, then it certainly makes sense to optimise your website using an approach as explained in further detail below, based solely on your website data, which will ensure that your website is optimised to your specific customers.
To read the rest of this article click here
---