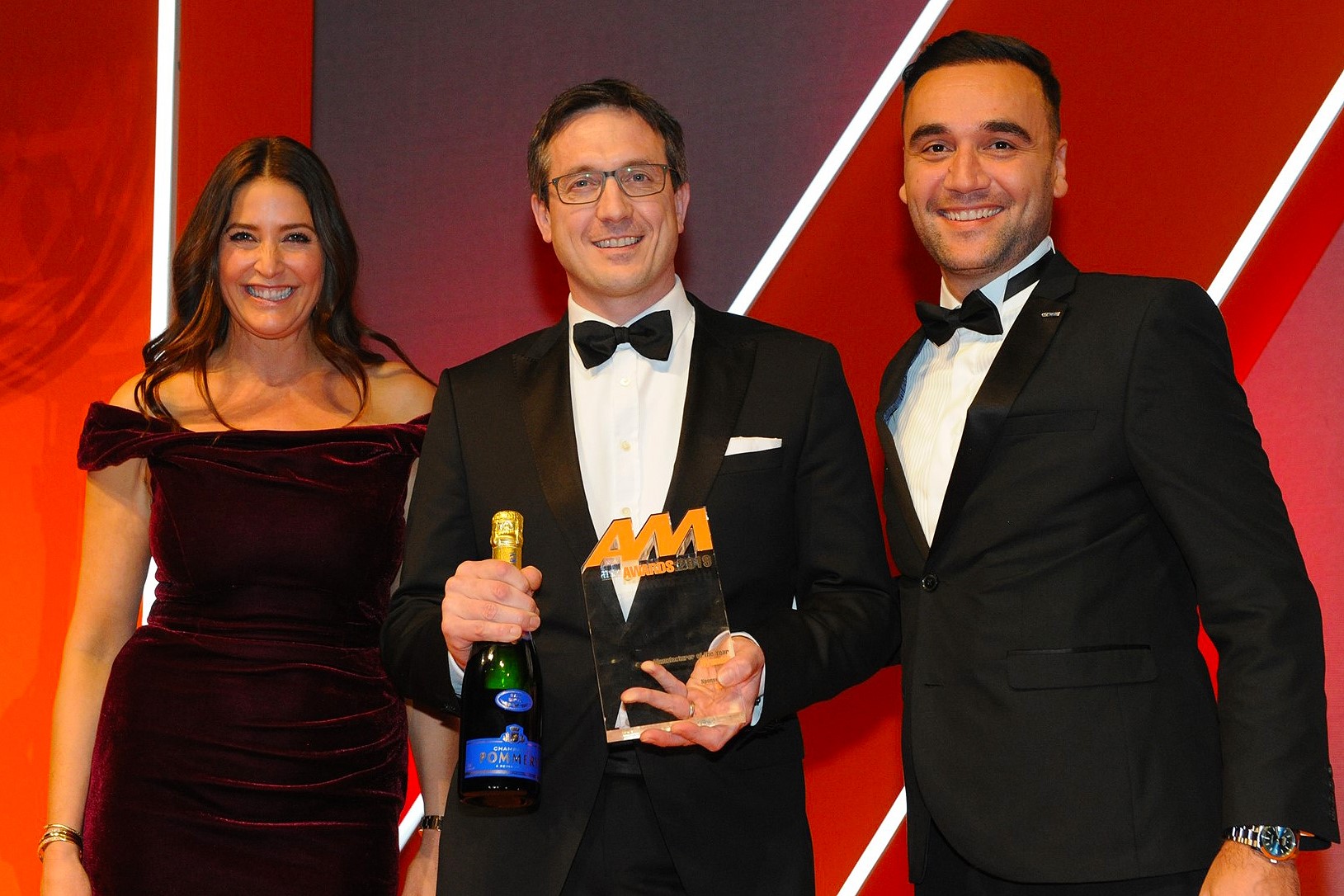 Hyundai gained favour with the judges for its pragmatic approach to both alternative fuel vehicles (AFVs) and taking an alternative route to market.
The brand launched both its Nexo crossover fuel cell vehicle and Kona electric vehicle (EV) during 2018 to reassert its position as one of just two manufacturers to offer hybrid, plug-in hybrid, EVs and hydrogen fuel cell vehicles in the UK.
"Hyundai is innovating, investing in all powertrains, across hydrogen, hybrid, petrol and diesel, and it has piloted new channels to get its cars to market, through its shopping centre stores and Click To Buy service," judges said.
Tony Whitehorn, the outgoing president and chief executive of Hyundai Motor UK, told the Vision of the Future seminar at Automotive Management Live 2018, through use of the Click to Buy online retail platform, the near-300-mile range Kona EV had immediately become the network's most profitable vehicle.
The first 700 orders for the car were "full-up" versions sold without customers having seen the car, Whitehorn said, adding: "Customers have to go to the dealership to pick up the car and there they have the chance to sell a service plan and accessories and the dealership receives the full margin."
Hyundai also brought the operation of its innovative shopping centre stores into the franchised dealer network during 2018.
Kent-based Motorline Group now runs the sites at Bluewater and Westfield, previously operated by Rockar, which sold about 1,000 cars annually from the zero-pressure, customer-focused stores.
During 2018, Hyundai achieved a record 3.8% market share, despite a 3.7% decline in registrations (from 93,403 to 89,925), as its private sales grew 0.7% to 32,841 (2018: 32,615).
Finalists: Kia; Seat; Volvo
Award sponsored by Carwow