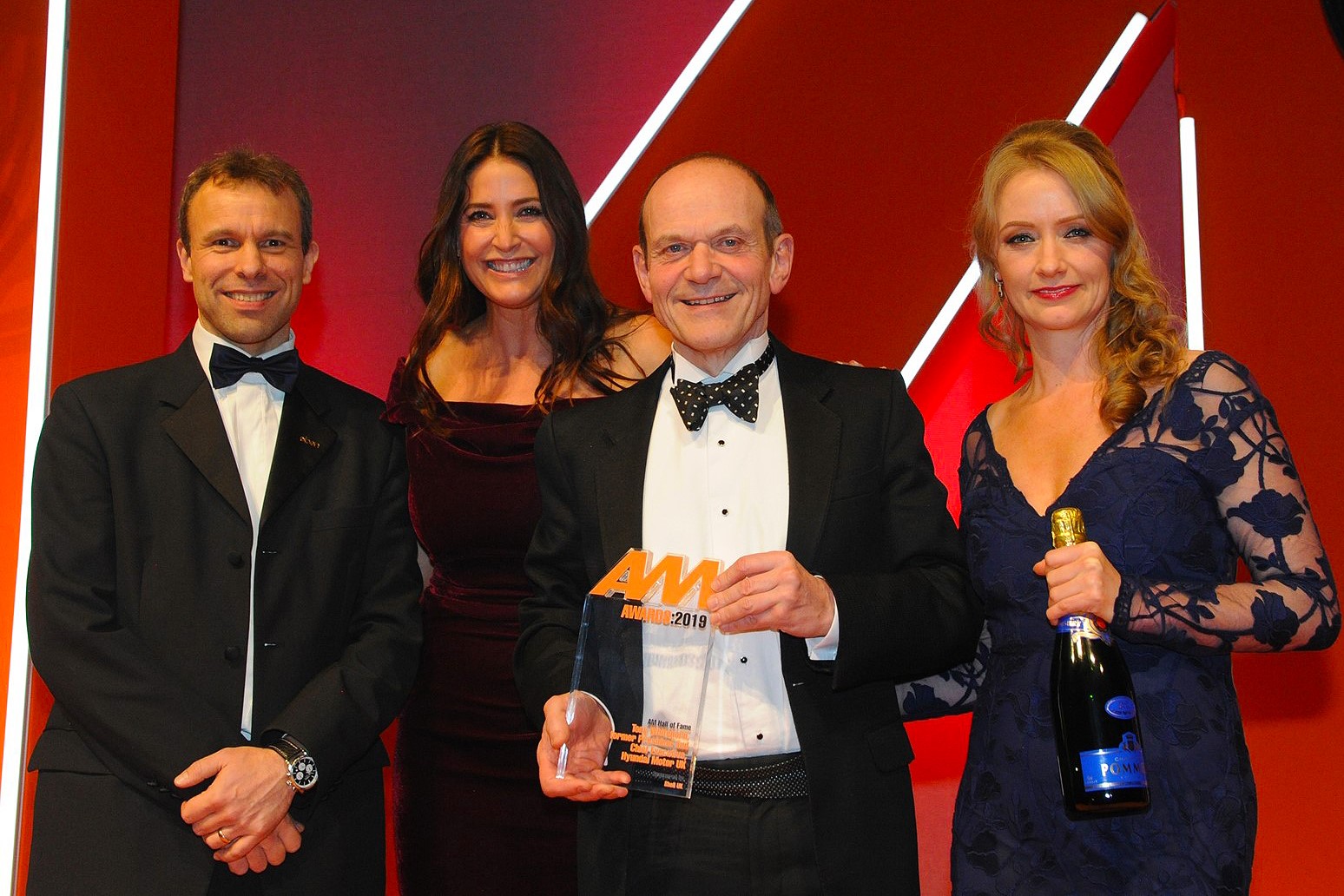 After leading a decade of growth for Hyundai Motor UK, its former president and chief executive, Tony Whitehorn, is still known for his energy and innovation.
AM Awards judges were keen to recognise the transformative tenure of the man who spent 13 years as a central component of a franchise often cited as one of the UK automotive sector's stand-out success stories.
When Whitehorn joined Hyundai from Toyota in 2005, the brand was ranked 23rd in the UK, with just 28,000 cars sold.
But he seized the opportunity presented by the Government-backed scrappage scheme of 2009 and has since led a push into online retail, with the Click to Buy online retail channel, and stores located in shopping malls.
Hyundai's scrappage scheme success outstripped that of all other brands, taking registrations from 28,000 in 2008 to 56,000 in 2009.
In 2018, Hyundai defied a market that shrank by 6.8% – following 2017's record registrations of 93,403 – with a 3.7% decline in registrations (89,925), but securing a record 3.8% market share.
Whitehorn's push into online new car sales and high-footfall shopping mall store locations, at Westfield and Bluewater, was carried out in partnership with Rockar.
Annually, about 250,000 people visit the stores, which are now operated by Kent-based Motorline.
Central to Whitehorn's success has been a desire to adapt quickly to meet new challenges head-on.
At the Vision of the Future seminar at Automotive Management Live 2018, he urged delegates not to rest on their laurels.
"We're going through a period of exceptional change," he said. "The key is that we've to work together in the industry and the key to doing that is to remain flexible."
Previous inductees:
2018 Jack Tordoff MBE, JCT600
2015 Michael Smyth, Swansway Group
2016 Mark Squires, Benfield Motor Group/NFDA
2015 Gerard Nieuwenhuys, Sytner
2014 Peter Jones, Lookers
Award sponsored by Shell UK