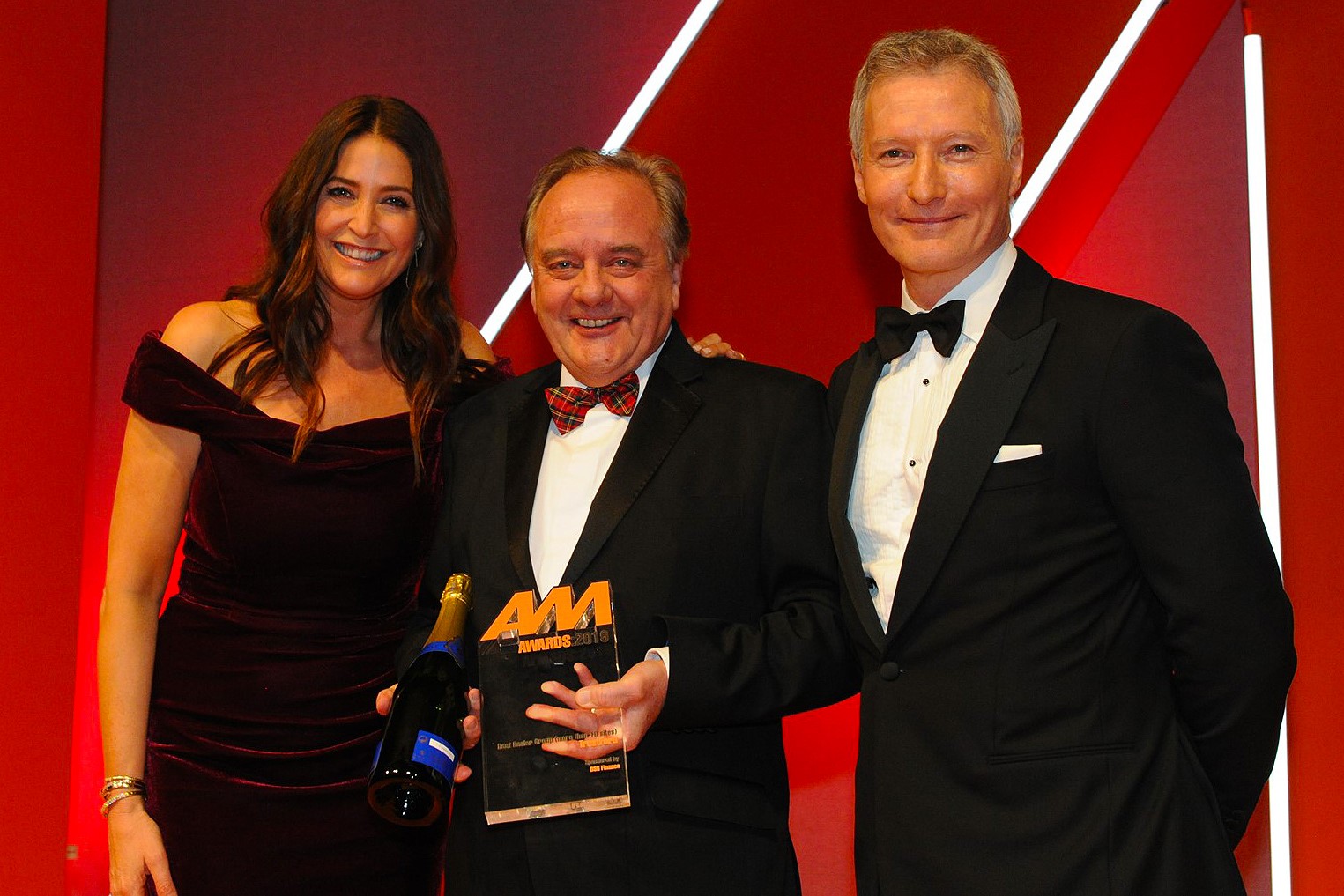 TrustFord has returned "to the good old days" as it innovates to meet changing customer needs.
The AM Awards judges said the Ford Motor Company-owned retail group "is performing strongly and is run well" under chairman and chief executive Stuart Foulds.
Operating 61 sites across the UK, TrustFord expanded its Long Marston fleet preparation hub to 33 acres, its fleet delivery team to 50 drivers and introduced an in-house vehicle graphics service in 2018.
The developments will aim to build on a 99% retention rate among its fleet customers and an increase in commercial vehicles volume from 16,000 in 2014 to about 30,000 last year.
More than one in four new Ford commercial vehicles is currently supplied by TrustFord.
A new initiative, TrustFord Now, has improved the group's consumer offering, meanwhile, allowing customers to order their vehicle online, purchase a vehicle within an hour, or facilitate delivery to the nearest dealership within 24 hours.
TrustFord has also invested heavily in FordStore facilities at Cribbs Causeway, Staines, Newtownards and Lisburn in 2018.
In the first half of 2019, it plans to grow an existing mobile servicing division to 50 units and it will launch 19 QuickLane fast fit aftersales locations – including five in Scotland. The move north will include the creation of PartsPlus wholesale parts hubs.
TrustFord grew turnover by 6.5% (from £1.63 billion to £1.74bn) and profit-before-tax by 70.9% (from £9m to £15.4m) between 2015 and 2017.
TrustFord prides itself on a five-day working week and flexible working hours and it rose two places to 20th in The Sunday Times Best Big Companies to Work For in 2018.
Finalists: Imperial Cars
Award sponsored by DSG Finance