Advertisement feature from Car Care Plan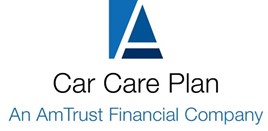 Car Care Plan is committed to both its clients and customers and strives to create the highest quality motor add-on products on the market. A high quality product is customer oriented, which is why Car Care Plan has put such emphasis on ensuring that all products meet the needs of the consumer and comply with all regulations – even anticipating future regulations.
Following the publication of the Financial Conduct Authority's (FCA) Thematic Review on General Insurance Distribution in April 2019, and the associated "Dear CEO" letter sent at the same time, Car Care Plan has taken significant steps to ensure that appropriate action has been taken to address the concerns raised within the FCA's publications.
As one of the UK's leading providers of motor add-on products, Car Care Plan has always taken pride in offering products that are designed with the consumer in mind. So far in 2019, over 200,000 UK consumers have benefitted from the products Car Care Plan offers and there is ongoing focus to ensure our products continue to offer both value and utility to consumers within the target market.
The Thematic Review and "Dear CEO" letter were published on 10th April 2019 and highlighted that all General Insurance firms should consider the report, guidance and expectations carefully to identify how the FCA's findings apply to them. Appropriate action should then be taken immediately to mitigate any issues identified.
By the end of April, Car Care Plan had agreed its strategic approach to the FCA's findings and had communicated with all of its clients to highlight the importance of the FCA publication. In May 2019, various events were held with clients to present an overview of the FCA's findings and the approach Car Care Plan Limited intended to take. During June, significant system development was completed, which would prevent any product being registered where the commission was too high. Throughout August, September and October the majority of products were rebuilt to incorporate this system change.
Car Care Plan's continued focus on product oversight and governance has seen claims rejections across all insurance products fall, complaints volumes decrease and customer satisfaction increase. Ben Russell, Car Care Plan's Deputy CEO, said "Car Care Plan has always provided insurance products and administration services, which provide excellent value and utility to customers. Our distribution partners have embraced the findings of the FCA's Thematic Review to make any adjustments where required. We will continue to closely monitor our products and our distribution channels to ensure consumers are provided with products and services which offer both utility and value."
Car Care Plan is proud to be a leading provider of motor add-on products in the UK, and such position comes from commitment to customer needs and experience. Looking to the future, Car Care Plan is excited to continue its responsibility to create excellent motor add-on products, providing motorists globally the opportunity to protect their vehicles.
Visit: carcareplan.com
---