Nominate now for Woman of the Year Award 2020

Your chance to nominate an inspirational woman within automotive for the Barbara Cox Woman of the Year Award
Cox Automotive UK has teamed up with AM and Fleet News in its search for an inspirational woman from the UK automotive industry to win the Barbara Cox Woman of the Year Award 2020.
Now in its second year, the award recognises an outstanding female leader or manager who:
Embraces innovation and advances the industry
Inspires others through a commitment to great leadership
Gives back to her community
Visit www.womenwithdrive.co.uk/barbara-cox-award to nominate now
About the award
The Barbara Cox Woman of the Year Award is part of Cox Automotive's successful 'Women With Drive' programme which offers professional and personal development and networking opportunities for people across the industry.
Alison Fisher, Chief People Officer at Cox Automotive UK, said: "This award is designed to showcase the achievements of successful women in automotive, and offer inspiration to those that are just starting their careers."
"We're looking for nominations from every part of the industry, from fleet to dealer to manufacturer and everything in between, so if you know a woman that's really making a positive impact please head to the Women With Drive website and nominate before 17 January 2020."
Nominations will be reviewed by a panel of industry experts including Fleet News Deputy Editor Sarah Tooze, Marshall Motor Group CEO Daksh Gupta, Auto Trader COO Catherine Faiers, and last year's winner, JCT600's Beryl Carney.
The winner will be announced on the 6 March 2020 at a special Women with Drive event to celebrate International Women's Day. As well as the award, she will receive £5,000 to spend on her own personal development.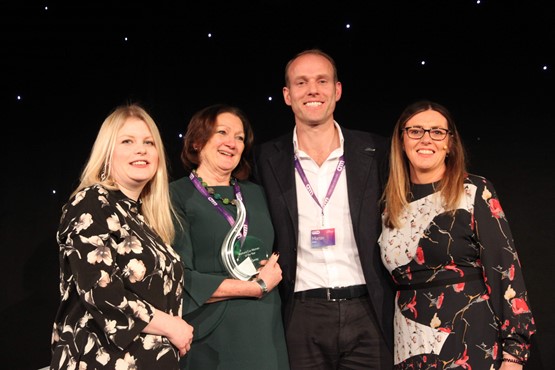 Last year's winner
On International Women's Day 2019 the UK's first Barbara Cox Woman of the Year Award was presented to Beryl Carney, Head of Commercial Vehicles at JCT600.
Beryl was presented with the award in recognition of exceptional leadership skills that saw her design and deliver a successful strategy, generating excellent financial results and outstanding customer service scores.
Under her leadership, the commercial vehicle division of JCT600 won a host of Volkswagen Commercial Vehicle and JCT600 awards, and Beryl herself was presented with the coveted Volkswagen gold pin in recognition of her contribution to the brand.
Speaking about Beryl's win Martin Forbes, Chief Executive Officer of Cox Automotive UK said: "Our Women With Drive programme exists to encourage women to consider a career in automotive, and I can't think of a better way to do that than by showcasing inspirational leaders like Beryl."
"For us, what stood out about Beryl's nomination was the clear demonstration of a passion for leadership. By developing a strategy, and winning the support of her team, Beryl created a high-performing division recognised for its financial success and customer experience."
"It's an honour to be part of the judging panel, and I am very much looking forward to seeing this year's nominations."
Visit www.womenwithdrive.co.uk/barbara-cox-award to nominate an inspirational woman for the Barbara Cox Woman of the Year Award.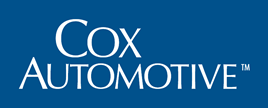 To keep up to date with all the latest news about Women With Drive and the Barbara Cox Woman of the Year Award, follow us on Linked In – www.linkedin.com/company/coxautomotiveuk
---