Advertisement feature from Liquidline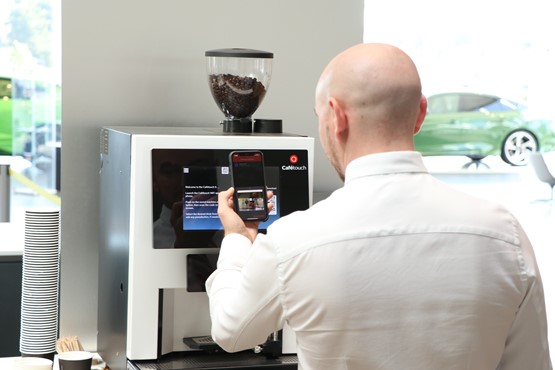 Liquidline is a leading supplier of coffee and water machines to the Automotive industry. Currently supplying over 50% of the AM100, they are passionate about helping dealerships create a safe, welcoming environment for their customers with touchless technology through coffee and water solutions.
Benefits of touchless technology
Incorporating a touchless coffee and water solution into your dealership can enhance your customer experience by being able to provide great refreshments during their visit, making them feel relaxed and more likely to take their time making decisions. It is a simple and cost-effective way to help your customer to feel safe and limit the number of touchpoints for your staff and customers within your dealership.
Liquidline have partnered with Ipswich Audi, part of Marriott Motor Group, to create a safe, comfortable environment so they can continue to offer their customers a premium experience. This includes the installation of a Cafetouch 8 Coffee Machine, which is compatible with the Cafetouch WiFi App, and the B4 Water Cooler operated via a foot pedal. Liquidline is proud to work with such a like-minded partner who understands the importance of forward-thinking and innovation to improve customer experience.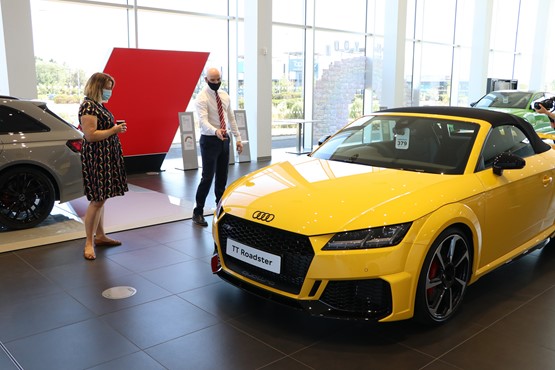 Exclusive Offers
For a limited time only, take advantage of their scrappage scheme and trade-in your old machine for £250 off a new model. Also, if you are a new customer to Liquidline, you will receive a FREE starter pack with your order worth £400!
Let Liquidline help revive your customer experience!
For more information contact our automotive hospitality specialists on 0800 849 9110 or visit www.liquidline.co.uk/sectors/automotive