Advertisement feature from DriiveMe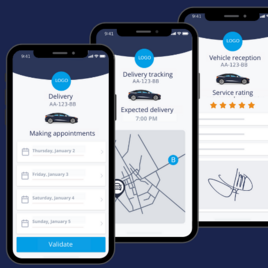 DriiveMe is the new way to manage, understand and execute your vehicle movement needs in the UK. With more than 350,000 movements already carried out by our community of 10,000+ drivers, for over 4,000 companies across Europe, DriiveMe is a platform that provides visibility, security and reliability for your business. Our automated system allows for full scalability, with competitive rates available.
Take control of your logistics.
Our industry leading digital platform, with real time tracking, and comprehensive digital vehicle checks via our dedicated driver mobile app, ensure that your vehicles are in safe hands, providing an excellent handover experience to your customers.
All your logistical needs, all in one place.
Gain a deeper understanding of your customer base with instant access to reporting and real time information on your vehicle movements, right from your dashboard. Our fully automated system allows for instant scalability as your volumes grow.
If you're looking to learn more about how DriiveMe can be of assistance to your business, call the team on +44 20 3514 7197 or email us at pro@driiveme.co.uk