Advertisement feature from Keyloop

Just over a month since launch, automotive technology solution provider Keyloop is delighted to announce that it has passed a significant milestone in its pioneering Partner Programme, with over 50 certified partners now on-board.
The Partner Programme was established in 2018, enabling third-party applications to integrate with Keyloop's open platform, utilising its standardised integration methods. This access benefits partners by opening new business opportunities and revenue streams, as well as providing enhanced solutions to mutual customers.
In this last year, the Partner Programme has more than doubled in size, putting the total number of signed partners at 110, of which 58 are certified. This means that Keyloop Partner Programme members are now present across multiple countries internationally.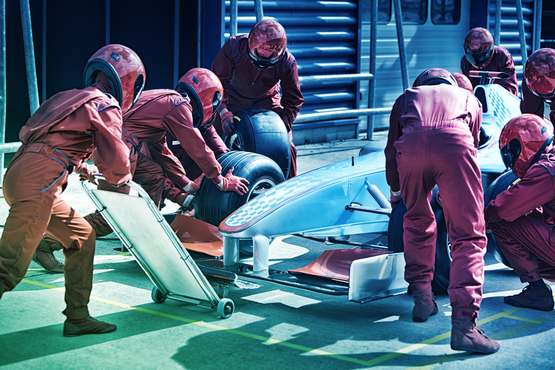 This achievement comes weeks after the launch of Keyloop, previously CDK Global International, demonstrating the company's renewed mission to become the creator of the automotive retail technology ecosystem. By focusing on collaboration, insight and innovation, and with its open platform approach, Keyloop will use technology to drive new value to dealers, helping them better service customers, realise efficiencies and unlock additional sales to increase profitability. The Keyloop Partner Programme is just one manifestation of this open and collaborative approach.
The global make-up of the Partner Programme is a testament to Keyloop's scale. It has a well-established network in the UK and Europe, with recent growth in Italy, Spain, the Nordics and Benelux, and plans to launch in Germany soon. In addition, there has been significant growth in new markets such as the Middle East and South Africa, showing Keyloop's commitment to maintaining the momentum of the last year and expanding into other continents.
Matt Benns, Global Partner Director at Keyloop, adds:
"We are delighted to have reached this milestone in the Partner Programme and are excited to keep growing to involve more organisations in our open approach. It has been clear for a while that the automotive industry needs to become more collaborative and innovative, and we are confident that Keyloop's Partner Programme is a crucial step. By bringing together leading Partner solutions, we can help offer a seamless experience for customers and achieve our goal of making everything about buying and owning a car better."
Keyloop has its sights set on new targets for the Partner Programme, aiming for significant growth by the end of 2021. It plans to leverage the integrated solutions already developed to encourage the on-boarding of new partners, particularly large-scale enterprises, to expand its global reach even further and create a truly connected future for automotive retail.
For more information about the Keyloop Partner Programme and how to sign up, visit the website: www.keyloop.co.uk/ampartner