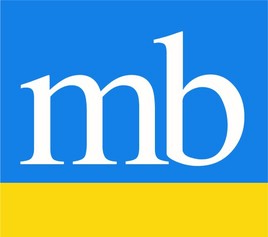 Here are 5 positive changes that we've seen in the new-car-buying journey, that all dealers should embrace.
1. Digital event solutions are the most effective

You might ask how can we be so sure the consumer has shifted away from traditional or even partial online events? The kind of event where a letter is sent that then relies on the customer to call and wait 'on hold' to speak to someone who can help them during their busy working lives? Simple, because as a full-service agency for the automotive sector, we run all types of events and measure all the results. The data shows the growing shift to self-serve digital events providing the easiest route through for customers, with even more now showing up for appointments than pre-pandemic levels.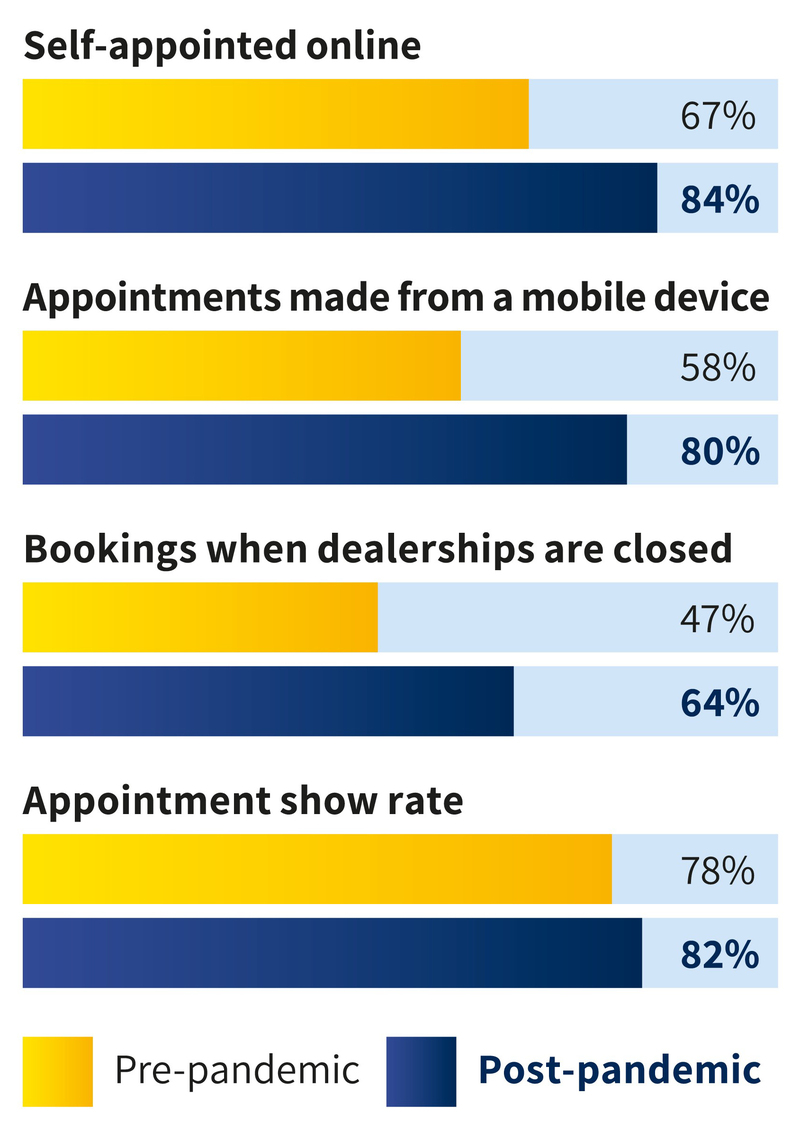 2. Customers now want full control of their event experience

Post-pandemic there has been a significant shift in consumer behaviour around showroom event response. Pre-pandemic, our data showed that self-appointed bookings were around 67% but this has now increased to 84%. Only 11% of all appointments were made by the customer ringing the dealership. Interestingly, 64% of all appointments happen when your dealership is closed. This data shouldn't be a surprise to any of us, as many pre-pandemic shopping experiences like grocery shopping to doctor appointments have now moved to self-serve online ones. Covid has accelerated the departure from old methods to newer, easier to use online systems.
3. Mobile now drives over 80% of all appointments
Aligned with the digital shift is the growth in engagement from a mobile device; a 22% increase in appointments in the last 18 months. So, what does this data tell us? Firstly, it tells us that any digital journey should cater primarily for mobile experience and not just IOS and Android users and building a website that works on every type of mobile device is absolutely key, as they contribute to 34% of traffic. Secondly, it tells us that mobile friction (where the site doesn't work intuitively) will have a costly effect on your result and investment.
4. Electronic invitations now drive 81% of all response
We now have a much clearer picture of which part of your marketing works best, and can guide you accordingly to achieve the very best return on investment. Direct mail invites are still very effective, but only as part of a channel mix and when led with electronic invitations. We can tell you exactly how your database responds to each invitation channel, valuable data insight that minimises costs and optimises responses for future campaigns.
5. Day and time have massive impacts on invitation response
Do you know the best day and time to send your SMS invitations? Don't worry, we do. The power of having the response data from over 300,000 new car customers booking appointments using our solution, is that we can see exactly which days of the week and what times of the day work best, then apply those insights to your event. Selecting the correct day of the week for emails increases response by 34% and the correct 30-minute segment of time can improve response by 18%. These aren't small marginal gains; they are huge gains, and these trends are changing constantly.
Don't leave your new car sales event success to chance!
Car showroom events are a huge commitment in terms of resource and financial investment, so why take the chance of not fully optimising your event potential by choosing a solution that isn't driven by the data? Continuing with pre-covid marketing approaches or alternative software is unlikely to give you the response you need to hit your targets in this digitally accelerated world.
Partner with us and let's out-perform your competition together
We'd love to show you exactly how we can help you be more successful in Q3. Contact us today to arrange a full demonstration of V3 and we guarantee you will be at least impressed, if not amazed, by how smart and simple it is to use.
We've been tracking customers' behaviour and how they respond to new car showroom events, well before the pandemic.
V3 tracks every invitation by channel, performance, response and conversions into appointments plus the appointment show rates. Our success is data driven, enabling improvements at every step of the journey to establish a pattern of continual marginal gains and increased cars sales for our clients.
Our data insights are derived from over 2,000 car dealer showroom events which invited just over 8 million new car buyers in the last 5 years.
MB Advertising & Marketing Ltd
MB House, 248 Shepcote Lane, Sheffield S9 1TP
Tel: 0114 244 6060
www.mbadvertising.co.uk/pages/showroom-events
Contact: Bevan Wilkinson, Client Services Director - 07715 121223