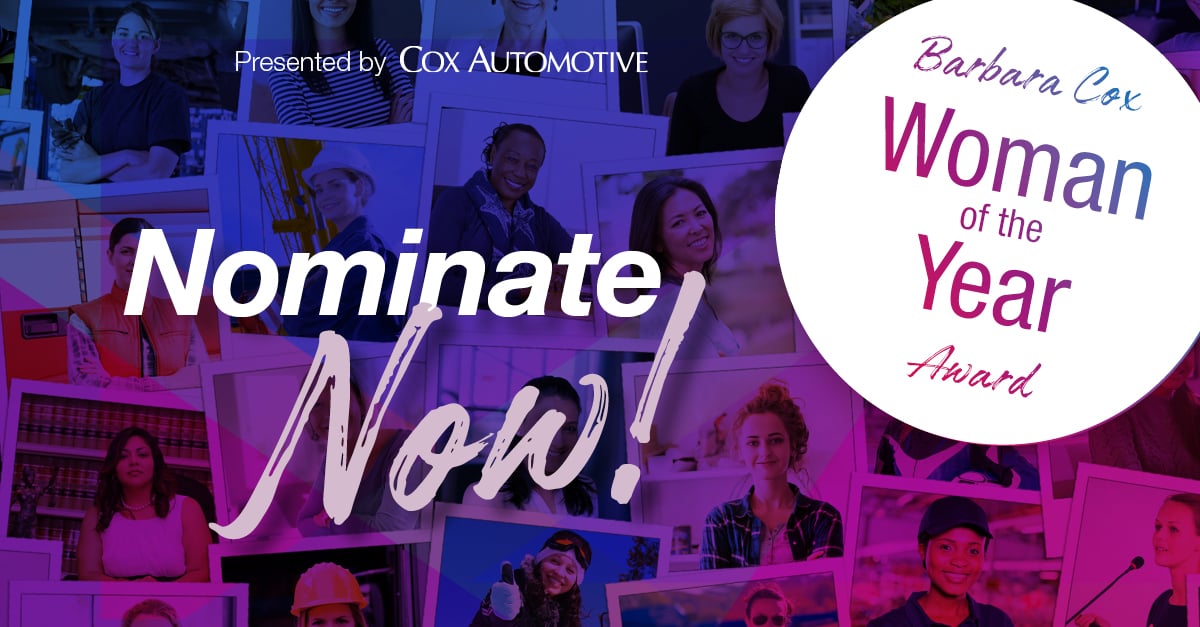 3 weeks until the nomination window closes for Cox Automotive's Barbara Cox "Woman of the Year" award for 2022. The prestigious award, now in its fourth year, honours inspirational women within the UK automotive industry who demonstrate a commitment to innovation and leadership.
There have been some exceptional previous winners of the award since it was launched back in 2019 including inaugural winner, Beryl Carney, JCT600's head of commercial vehicles; Alison Jones, senior Vice President & Stellantis Country Manager UK in 2020; and most recently Lorna McAtear, fleet manager at National Grid, who picked up the award earlier this year.
So do not miss out and nominate here for Cox Automotive's Barbara Cox "Woman of the Year" award for 2022.
The award is named after Barbara Cox, who served as director of Cox Enterprises, Cox Automotive's parent company in the USA, and recognises an inspirational female leader and role model in the automotive industry. The winner of the award receives £5k to invest on her own personal development.
Alison Fisher, HR Director at Cox Automotive International, said: "It's fantastic to see the Barbara Cox 'Woman of the Year' award reaching its fourth year in the UK. There are so many women doing great things within the automotive industry, and it is important to recognise their achievements. The Barbara Cox Award is our chance to celebrate their impact within the industry and inspire other women to join the automotive sector too."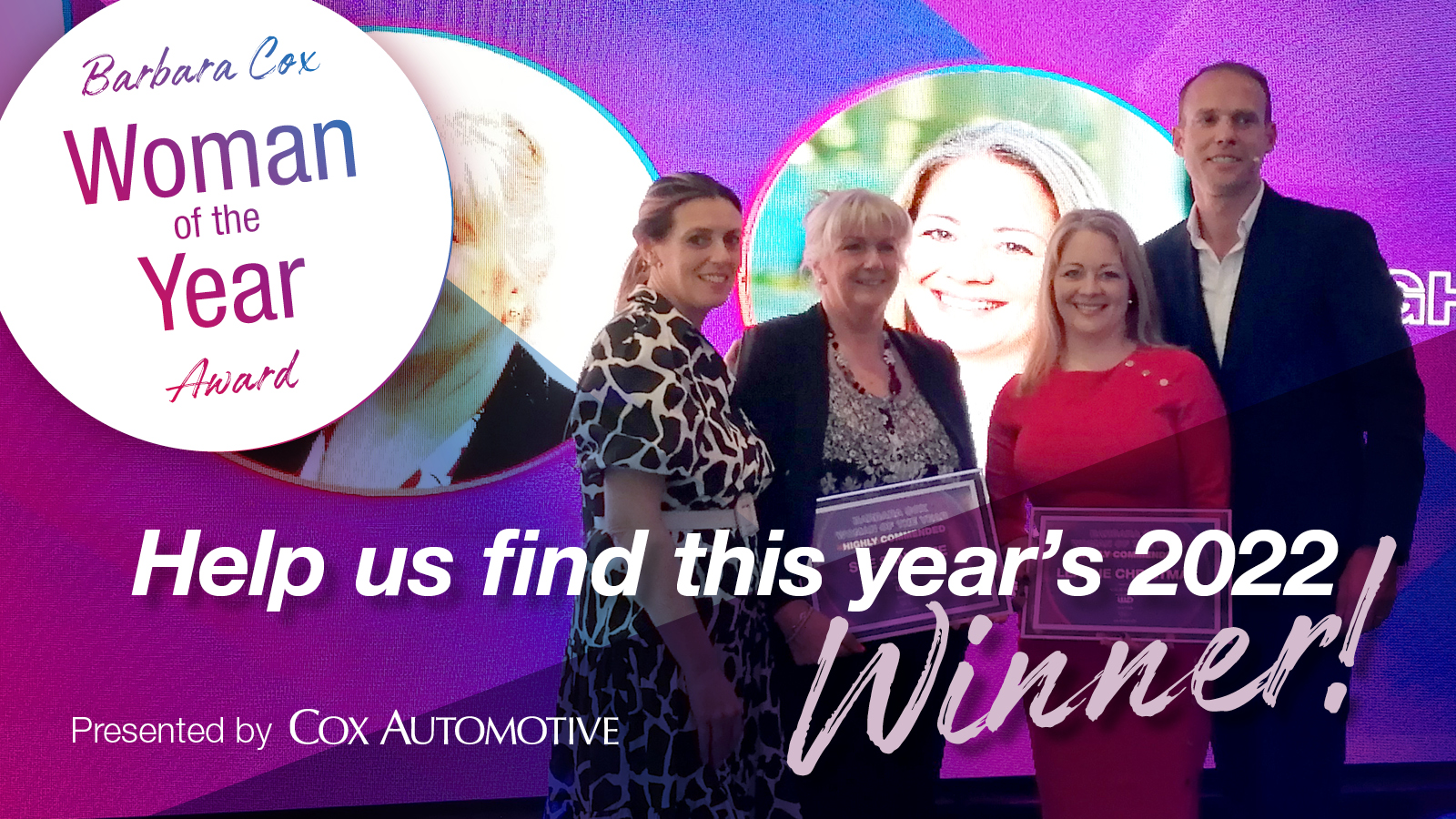 Last year's award winner, Lorna McAtear, added: "Winning the Barbara Cox Woman of the Year Award was a major personal accolade. There are so many skill sets needed in this industry now and women have so much to offer. It's great to see organisations such as Cox Automotive leading these initiatives and recognising the crucial role of women in automotive."
This year's judging panel for the Barbara Cox "Woman of the Year" Award will see Alison Fisher being joined by Liam Quegan, the Board sponsor for 'Women with Drive' at Cox Automotive Europe; previous winners Alison Jones and Lorna McAtear plus Lynda Ennis of automotive and mobility executive search firm Ennis & Co, and Lindsay Greatbatch, head of B2B Memberships at Bauer Media.
Stephen Briers, Bauer Media editor-in-chief of Fleet News, AM and Smart Transport, said: "We're delighted to once again be partnering with Cox Automotive to highlight the important role women play across the automotive industry. We hope to raise the profile of women and encourage more to consider automotive as a career choice."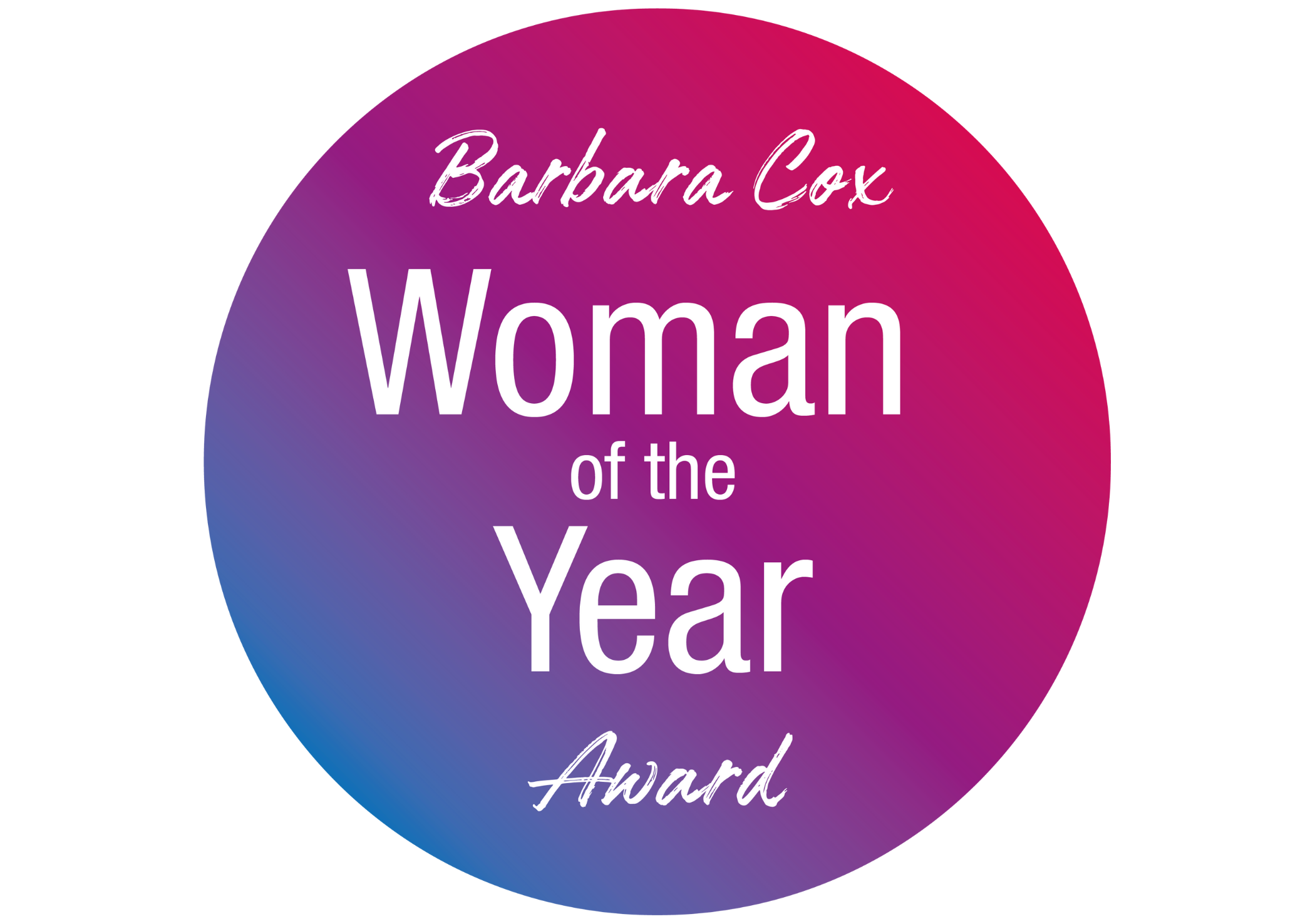 Nominations for the Award are invited from across the automotive industry and should be entered via [https://womenwithdrive.co.uk/barbara-cox-award/nominate-here] by January 21st 2022. The winner will be announced on 8th March 2022 on International Women's Day.
---