---
Director: Matthew Gill
Locations: Rotherham, Corby
Brands: Motor Auction Group, Flipit
Employees: 50
---
Motor Auction Group has recently made an acquisition. Tell us more about that.
We've added a location in Corby, alongside our existing auction site in Rotherham. It had been operated by CD Auction Group, that was acquired by SMH Fleet Solutions which, itself, was subsequently acquired by Cazoo. Corby is going to be exclusively running timed auctions, so we're currently doing a soft launch where bidders can buy cars and give us feedback. Our priority is to make the online platform as easy to use and the process as smooth and transparent as it possibly can be.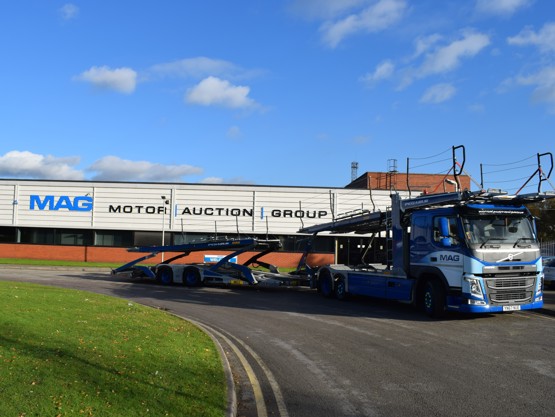 Does this clearly mark a key moment in the evolution of the business's online auctions, then?
Yes. We were able to leverage our relatively small scale to react to the COVID-19 pandemic quickly in 2020. James (MAG managing director James Tomlinson) and I were able to meet and get online sales up and running within days, when restrictions allowed, and we were able to reopen the halls similarly quickly. Online sales have become a large part of our business and in September we launched a new web platform. It allows buyers to log into a 'My Showroom' area featuring vehicle inspection details, imagery and everything they need to know about the cars they're following. But, while we're now pursuing that omnichannel approach, we know there's still a place for physical sales and Rotherham will continue to cater for that.
Will the growth in timed online sales at Corby bring efficiency savings?
Potentially. MAG has (23) logistics and storage facilities across the UK and there is the potential to market cars remotely, without moving them to the physical auction site. Right now, we do have vehicles at Corby and we're keen to fully leverage its vehicle preparation, body shop and imagery facilities.
How will MAG's growth, in what is its 75th year, impact the way it deals with customers?
We'll maintain that agility and speed of response and personal response to customers' requests that our larger competitors can't match. We're family run – that gives us autonomy and agility. If we need to drop everything and act fast to help a customer out, then we will.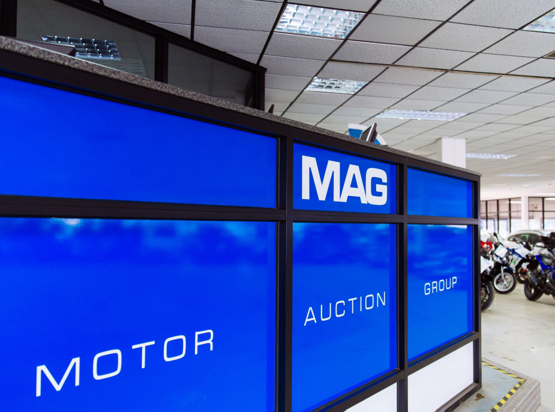 Who are MAG's key customers?
Among our customers are Arnold Clark, Carshop, HPL, Close Brothers Motor Finance and Blue Motor Finance to name a few. Resetting our strategy to become more omnichannel and the Corby acquisition positioned us to add several new customers including Vinci Leasing, Toomey Leasing and Hilton Vehicle Leasing.
We understand MAG has also innovated with the introduction of a car buying platform?
Flipit is one example of how we've looked to grow in line with market trends. Again, we're in the process of quite a soft launch after being overwhelmed by the sheer volume of enquiries generated when we introduced the platform in January. It's another factor that could play a key part in our growth. MAG sold just short of 20,000 cars in 2021. This year we're hoping we can double that, but the focus remains on the quality and ease of service.
For more information contact Zoe Sutton, Sales Director
T: 01709 919400

M: 07900 492788
E: zs@mag.co.uk