Plans to expand London's ultra-low emissions zone for older cars and vans will have a disproportionate impact on the capital's "most deprived communities and motorists", the National Franchised Dealers Association (NFDA) has said.
Sue Robinson, chief executive of the car retail sector's industry body, described the plan – set to be implemented from August 29, 2023 – as "flawed" after the Mayor of London, Sadiq Khan, said the move would tackle the triple threats of air pollution, the climate emergency and congestion.
Robinson, who had previously described the plans as "the wrong move at the wrong time" said: "Whilst NFDA understands the importance of tackling air pollution in the capital and to combat climate issues, we still believe that this ULEZ expansion proposal is flawed.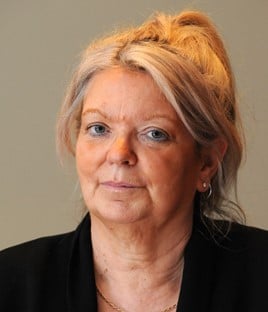 "The Ultra-Low Emissions Zone (ULEZ) expansion will undoubtedly have a disproportionate and adverse effect on London's most deprived communities and motorists."
London's new, expanded ULEZ will operate across all London boroughs up to the existing Low Emission Zone (LEZ) boundary. 
According to the Mayor of London, it will save 27,000 tonnes of CO2 in outer London, nearly double that which the central London ULEZ achieved in its first year of operation. 
Vehicles must meet strict emission standards to drive in the ULEZ area: Euro 4 for petrol cars and vans; Euro 6 for diesel cars and vans; and Euro 3 for motorcycles and mopeds.  
Drivers of older, polluting cars and vans will have to pay £12.50 a day to use their vehicle across inside the zone.
Robinson said: "This £12.50 daily charge will hit businesses, key workers and less affluent families the hardest and the additional cost to some of London's poorest communities will push some families over the brink and force a reduction in their access to private mobility.
"This move is during one of Britain's worst cost-of-living crises, rising inflation and steep energy prices. We do not believe that this has been fully considered by Transport for London and looks more and more to be a money generating scheme for TfL."
A £110m scrappage scheme has been announced alongside to support Londoners on lower incomes, disabled Londoners, charities and small businesses and sole traders.
While the scheme delivers the possibility of scrappage, it also offers car owners a smaller grant accompanied by up to two free annual bus and tram passes, which would give them a higher financial package.
Last month research compiled by Move Electric suggested pans to expand the ULEZ could prompt 39.8% of car owners in London to make the switch to an electric vehicle (EV).
Khan described London's existing ULEZ as having been "transformational", claiming that it had succeeded in reducing harmful pollution levels by almost a half in central London.
But he added: "There is still far too much toxic air pollution permanently damaging the health of young Londoners and leading to thousands of early deaths every year, with the greatest number of deaths in the outer London boroughs.
"Expanding the ULEZ London-wide will mean five million more people will be able to breathe cleaner air and live healthier lives."