Advertisement feature from Nexus Point
Dealerships across the country are enjoying the benefits of using Apex, with one dealer making a six-figure saving in printing costs alone.
Created by dealer software developer Nexus Point, Apex is an end-to-end software package combining CRM, DMS and dealer websites. Users log into one system to access everything they need for automotive retailing, and it fully integrates with essential suppliers. Dealers can choose which systems they want, adding more as their business grows.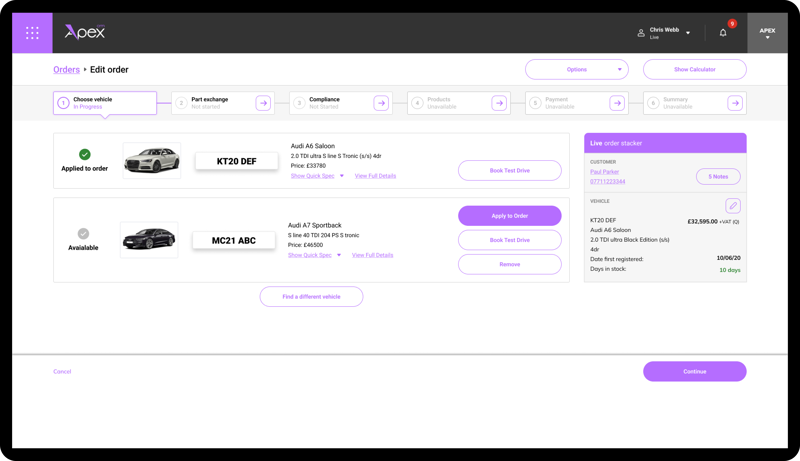 Cutting edge technology in one: The joy of Apex is that it does everything: lead generation, deal stacking, customer relationship management, FCA compliance and accounting. Apex was developed over the last ten years by Chris Webb, Managing Director of Nexus Point. He now oversees a team of 50 developers and staff at their office in Cheshire. Clients include Fords of Winsford, Mitchell Group, Holdcroft, Swansway, David Hayton, family-owned Minster Car Co, and CarSupermarket.com, which sees 300-400 users logging on daily.
"We're not shy about it: our platform is a market disruptor - and we think the best in the industry," said Chris. "Apex is easy to use due to one login, looks fantastic and links seamlessly with popular platforms such as CAP HPI, Codeweavers, iVendi, Motorcheck, CitNOW and Auto Convert."
Competitive pricing for large dealerships, affordable for independents: Apex uses a revolutionary payment model that combines a standard minimum monthly licence fee and an additional charge based on average monthly inventory. This never-seen-before approach ensures prices remain fair and competitive for large companies and car groups but manageable for independents and smaller dealerships. "With Apex, our pricing is transparent. We won't suddenly increase our fees - so clients can rest easy knowing they won't see a massive price hike."
A marketing innovator providing a true cost per sale: Rather than giving a cost per lead, Apex shows the true cost per sale, allowing marketing spend to be allocated effectively. "Many dealers track the last click a customer made before enquiry, but this can be misleading as the customer journey uses multiple devices and channels," Chris explained.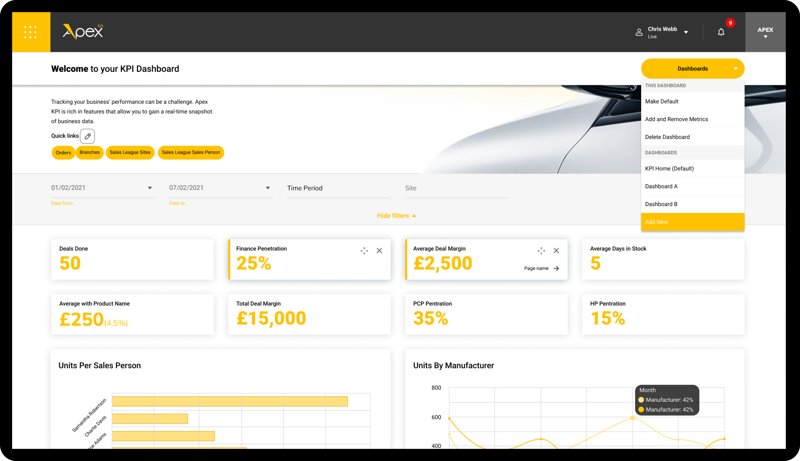 For on-the-go or in the office: Apex can be used by both managers and sales executives wherever they are. Whether walking the forecourt or in the office, Apex does everything from managing the customer journey to seeing an instant oversight of the business or booking a test drive. Users can order workshop repairs, assign tasks and add products and services. The software also includes a full diary, e-signing feature, and job card functionality.
Ideal for accounting teams: Lead DMS developer Peter Johnson said: "Our software is one of only a few systems that's built to take the heavy lifting out of the accounting process. The accounting system was developed first, and therefore the other parts of the system record figures automatically by design."
To learn more about Apex visit www.nexuspoint.co.uk or email hello@nexuspoint.co.uk.