Advertisement feature from DEKRA
In the recent past, car manufacturers primarily focused on showcasing their engineering prowess, emphasising superior driving performance and vehicle reliability. While these aspects remain important to modern consumers, they are now considered the minimum requirement for competition. The current battleground revolves around customer experience. This shift highlights the increasing importance of delivering seamless, technology-driven experiences to customers, as it becomes a key differentiating factor among car brands.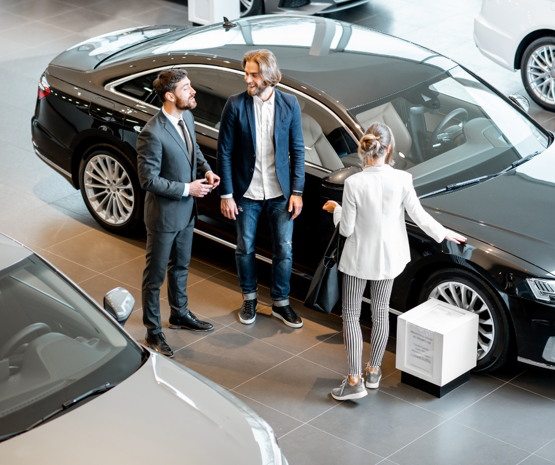 There are 3 key areas that DEKRA looks at when working with brands. These aspects, among others, are carefully looked at when we partner with brands to conduct Brand and Corporate Standards Audits.
Corporate Identity
The fonts, the colours, the shapes, the slogans – these are the visible elements of your brand that consumers use to identify it. Well-crafted and maintained CI (corporate identity) enhances brand differentiation and uniqueness in the marketplace. CI that aligns with the values and personality has a huge potential to stand out from competitors. Consistent branding across various touchpoints helps build familiarity, trust and loyalty. It predicts and fulfils customer expectations.
The logo is not the only element of your corporate identity you should pay attention to. It's the symbol of your brand, but not its entirety.
Facilities
Facilities serve as a physical representation of your brand. They provide customers with a tangible experience that reflects the brand image and sets expectations. Well-designed and maintained facilities create a positive first impression and exceed customer expectations all the while conveying a sense of professionalism, quality, and attention to detail.
Customers will often spend considerable time at your brand's facilities, whether it's for vehicle purchase, service, or repairs. Clean, organised, customer-friendly facilities that match your brand identity enhance comfort and convenience, leading to higher customer satisfaction, even if on a subconscious level.
Moreover, facilities play a critical role in after-sales service and support. Service centres equipped with modern tools, skilled technicians, and efficient processes instil confidence in customers, reinforcing their trust in the brand.
Use of Technology
The times of physical brochures, leaflets and catalogues are long gone. Your brand needs to be represented through the innovative use of technology at every customer touchpoint. Think 3D models of the cars streamed onto a big screen or an interactive video walkthrough with all the features of the vehicle.
Technology enhances the experience by offering innovative features, connectivity, and personalised interactions. Advanced systems provide convenience, entertainment, and safety. By leveraging technology, dealerships can deliver a seamless, efficient, and customer-centric experience, meeting customer expectations for modern, convenient, and digitally integrated interactions and strengthening your brand reputation in the process.
Decades of experience show us that getting these primary elements right will undoubtedly result in improved customer satisfaction, increased brand loyalty, and a significant competitive advantage in the market. Many brands don't know where to start or how to audit their presence. DEKRA is here to help. Contact one of our experts today. And if you are interested in more comprehensive advice to optimise your customer satisfaction, have a look at the Customer Experience consulting service.