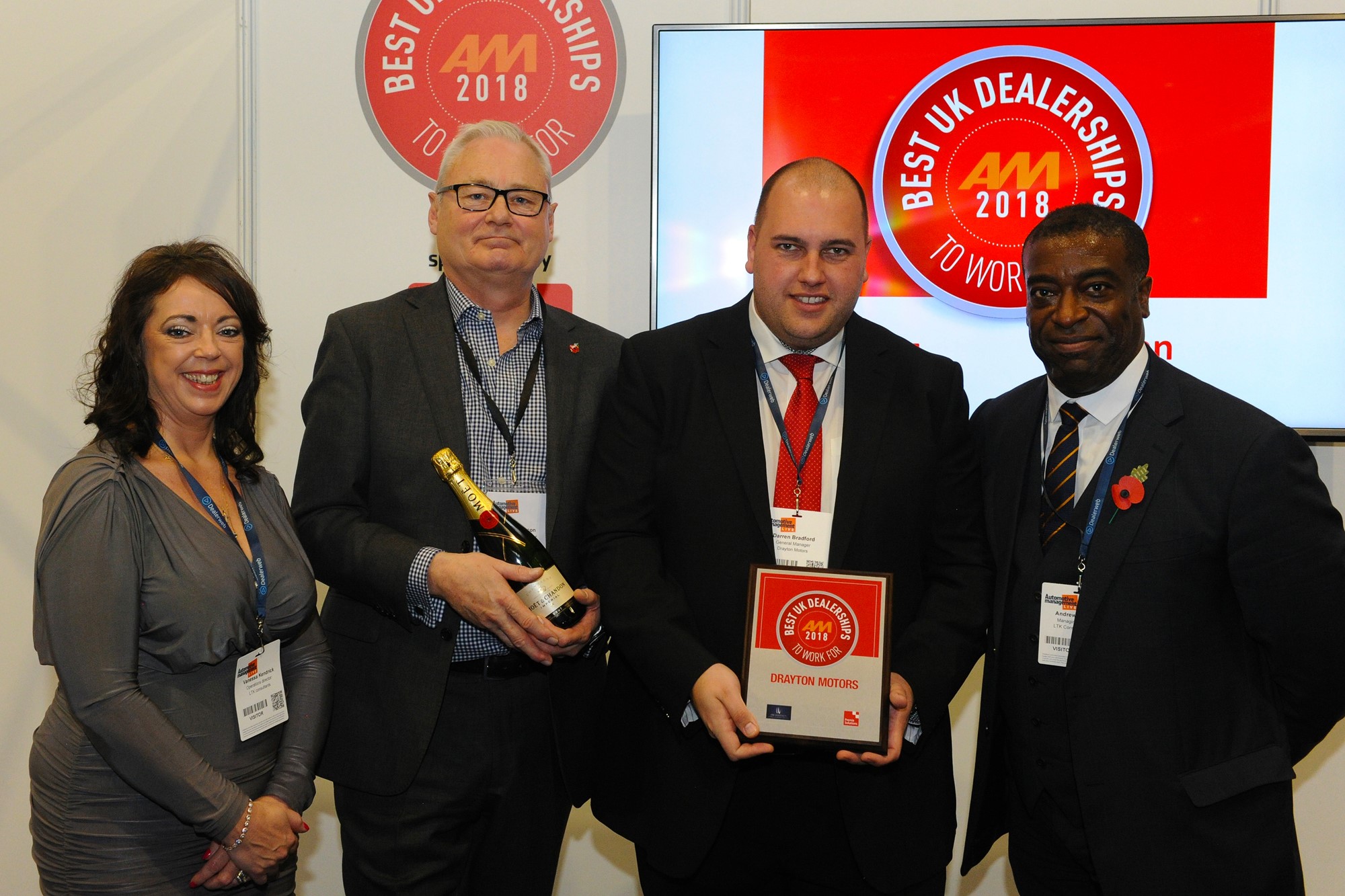 Drayton Motors general manager Darren Bradford (second from right) receives the award from sponsors Premia Solutions' sales and marketing director Ian Simpson (second from left), and LTK Consultants' managing director Andrew Landell and operations director Vanessa Kendrick
Staff at this Lincolnshire dealership all appreciate there are differing targets, processes and constraints within each department , but they are all working together for the good of the business and looking to find solutions to any issues that arise.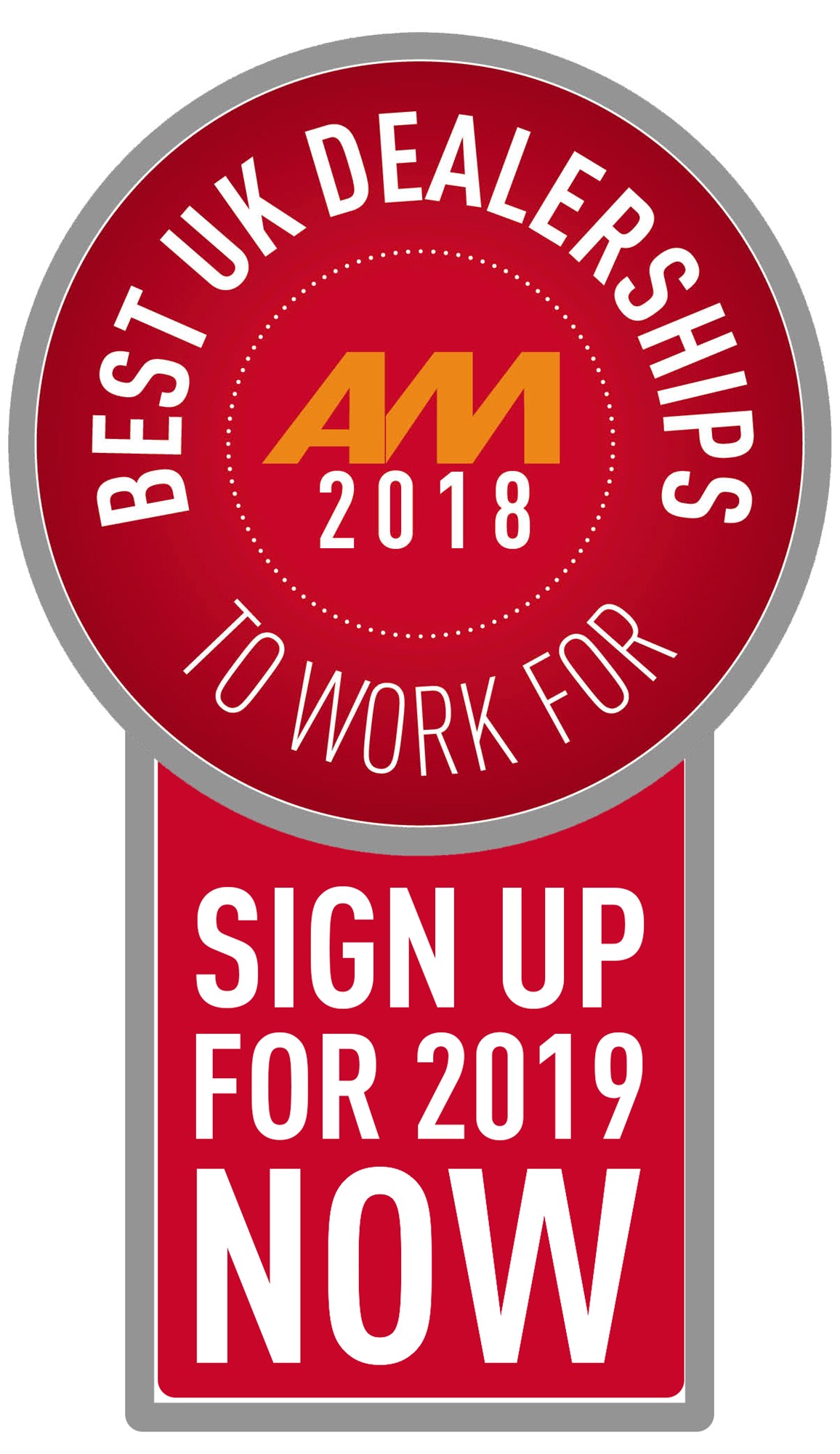 General manager Darren Bradford said it genuinely feels like one big family as opposed to separate employees or individuals.
"Although we have grown in size quite rapidly over the past five years, we have somehow managed to retain the feeling that we are still one team with one overall goal," he said. The workforce is proud to have won the
AM Award for Best Used Car Performance in 2018 and a Kia customer experience award in 2017.
Bradford believes in giving recognition for workers' effort. He hands out chocolate eggs and turkeys at Easter and Christmas, employees get a half-day off on their birthday, and throughout the year staff have access to the online benefits platform Perkbox, funded by the dealership, which gives them retail discounts at high street and online brands, a free MOT, £1 car wash and vacuum, a new car for cost price plus £1, and friends and family discounts for used cars. Members of the team also regularly socialise outside of work, and get involved in charity fund-raising.
Employee benefits include a childcare voucher scheme, bicycle loans, optional private medical insurance, health screening and retail discounts, plus access to financial and legal advice.