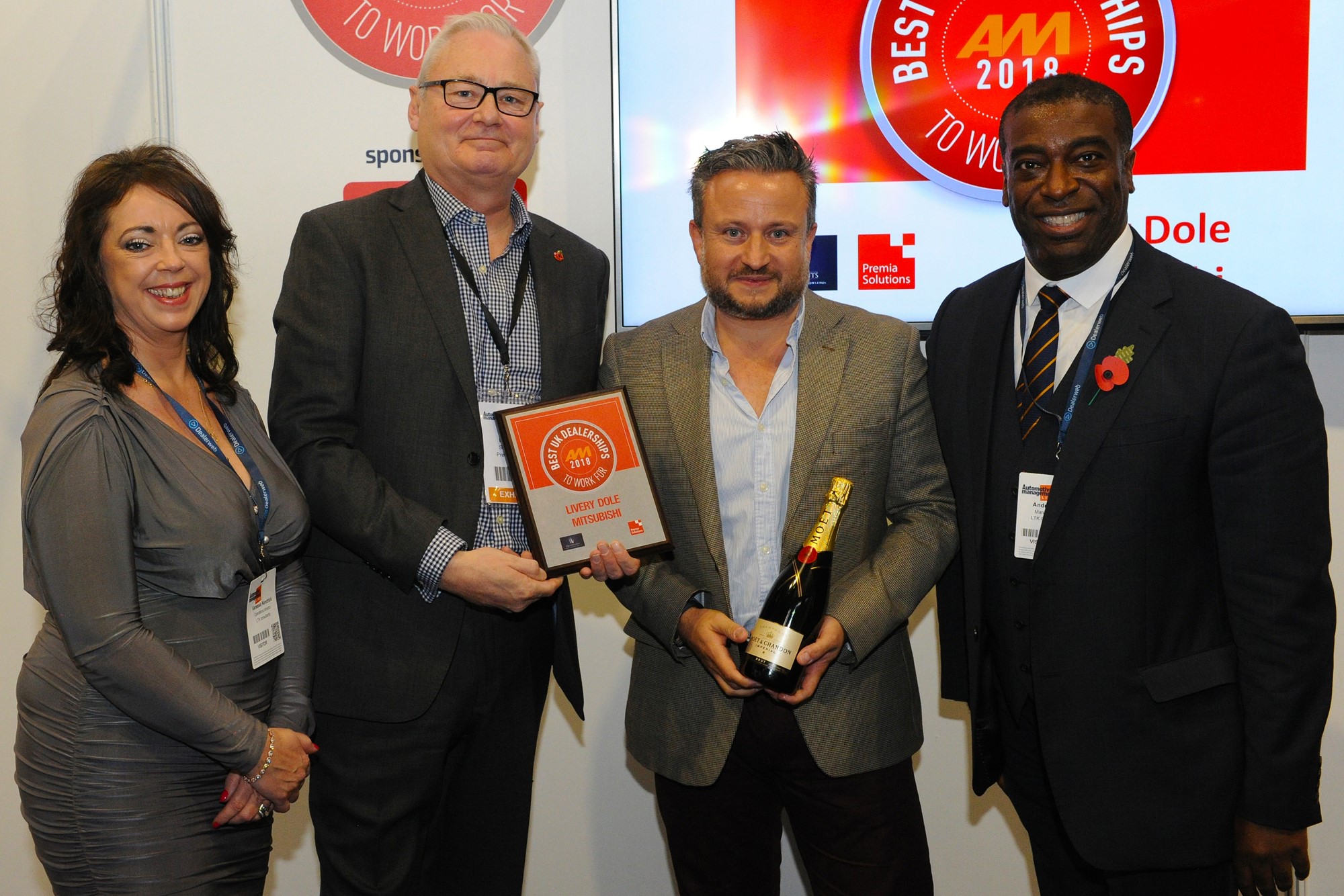 Livery Dole Mitsubishi managing director Hayden Williams (second from right) receives the award from sponsors Premia Solutions' sales and marketing director Ian Simpson (second from left), and LTK Consultants' managing director Andrew Landell and operations director Vanessa Kendrick
Regular awards to employees who receive positive feedback or who are seen providing excellent service are a feature of this dealership in Exeter. It also recognises an 'employee of the month', with a small reward and their photo added to its 'excellence wall', and its 'employee of the year' scheme recognises a worker who makes a substantial contribution to the company, and rewards them with a trip away, with all travel and accommodation costs covered by the business.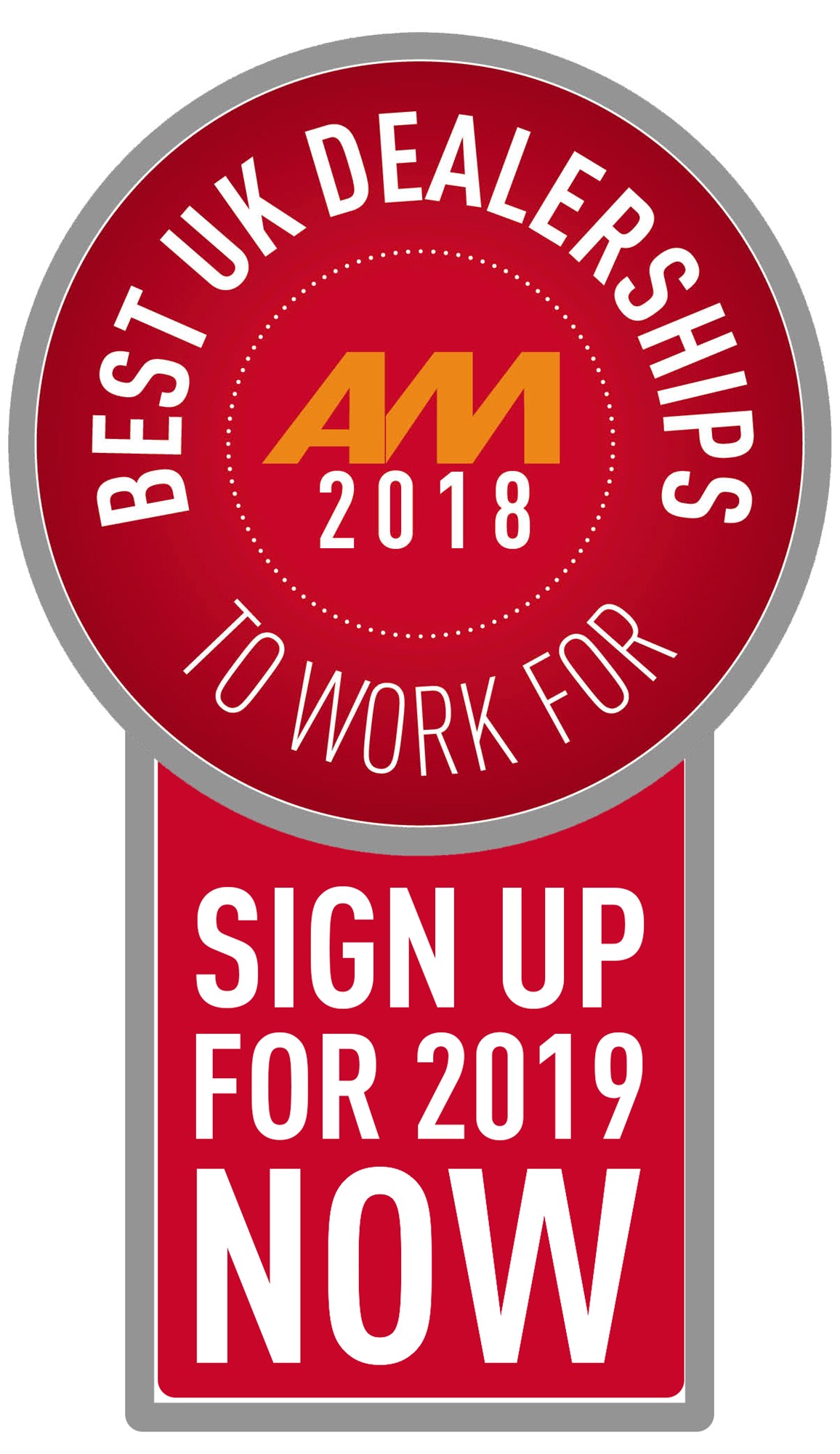 Staff satisfaction is surveyed annually, and employees are briefed on overall business performance by the business leaders in quarterly meetings.
Chairman Nigel Clegg and managing director Hayden Williams believe in giving "positive strokes, support and recognition" to all managers daily, and chat to all employees in the business. They actively encourage staff to take regular breaks, to take a short walk away from the business during the working day, and bonus plans are designed to avoid any penalisation from taking holidays. Livery Dole said it has "a flexible approach to staff pay, helping when our staff find themselves short".
The business funds regular staff social events, such as a summer barbecue, bowling nights and the Christmas party.
"A key part of happy employees is getting the work/life balance correct, an area we work very hard to support," said Clegg.