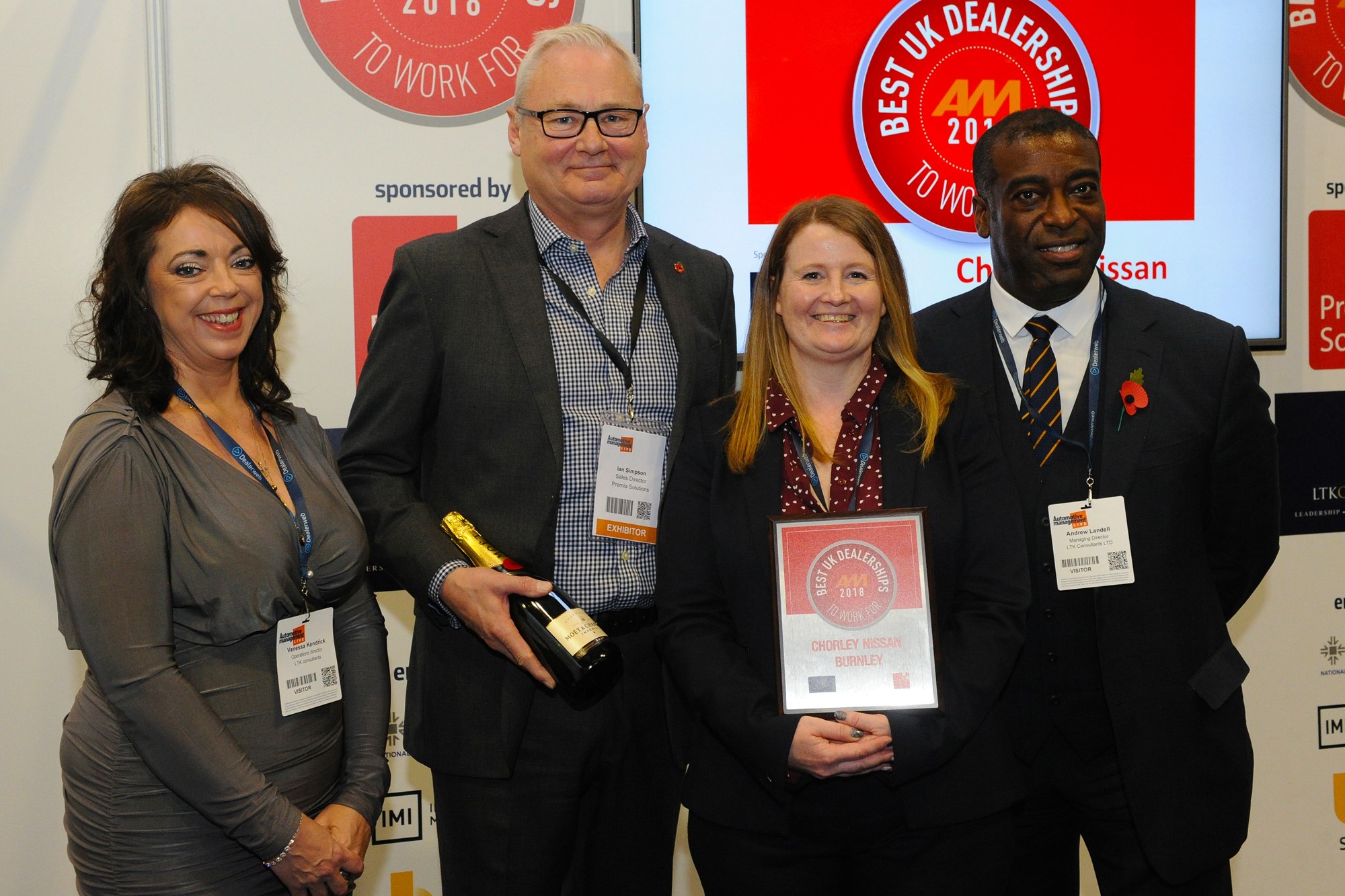 Chorley Group HR adviser Gillian Howells (second from right) receives the awards for its Burnley, Chorley and Preston Nissan dealerships from sponsors Premia Solutions' sales and marketing director Ian Simpson (second from left), and LTK Consultants' managing director Andrew Landell and operations director Vanessa Kendrick
"First and foremost, we are a family, treating all those around us with respect and enjoying what we do," said Andrew Turner, the chairman of Chorley Group, whose Chorley Nissan site topped our survey, but two other Chorley Group dealerships also qualified as AM Best UK Dealerships To Work For.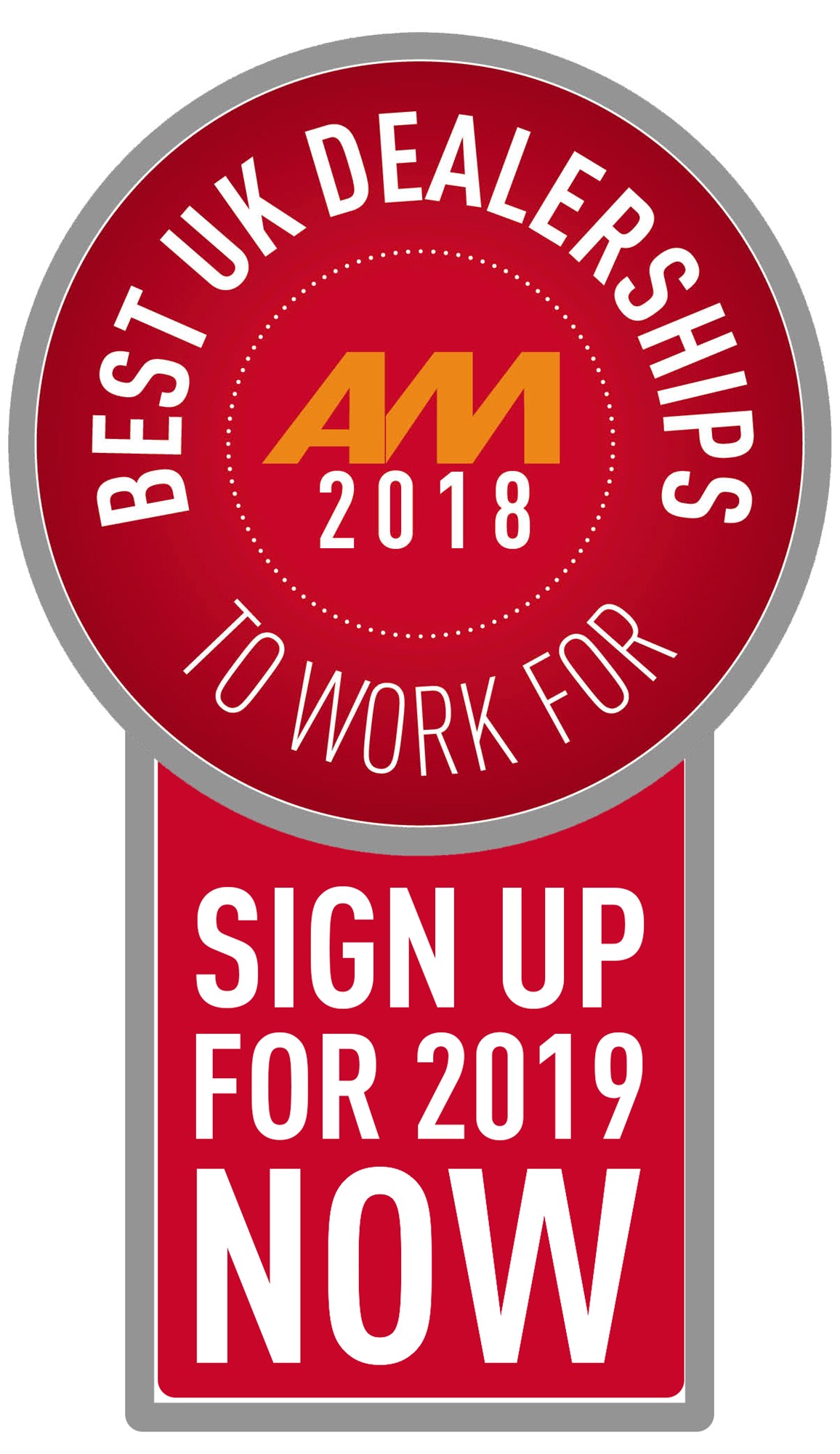 From its humble beginnings, the Lancashire-based business has become recognised as one of the foremost employers in the country for the motor industry, and it is a high achiever in sales and customer service, securing entry to the 200 and 300 Clubs for outstanding sales performance and the Chairman's Award for overall performance.
To promote a healthy work/life balance, Chorley Nissan keeps overtime to a minimum and mandates that meetings or staff-only events take place during work hours only. It offers productivity or time management workshops, and offers an employee assistance programme that can provide counselling for marital, parental or financial problems and support for health conditions.
Outside working hours, it holds company football tournaments, where employees' families are also invited to join in fun activities, and its Christmas parties include an invitation for partners or guests.
All employees have performance reviews at least twice annually. To encourage career progression within the group, it encourages mentoring and job shadowing, and it operates a future leaders programme, to train people in leadership and ensure the business has talented managers ready to succeed any departing staff.
"Chorley Group has always recognised that our people create our success, and to continue to grow and develop as a business, we must focus on our teams. We run an in-house programme to advance talent within each area of the company, nurturing the specific skills required to manage either people or process, to grow our leaders for the future. We utilise manufacturer training academies, and support advanced qualifications for those who choose to do them, as well as continuing to train and support apprentices across the whole group," said Turner.
Its incentive schemes include sales executive commission, a monthly bonus scheme for technicians, and quarterly bonuses, while there are also incentives for staff to recommend new hires when the company is recruiting.
Benefits available for employees at Chorley Nissan include childcare vouchers, bicycle loans, discounts at other retailers and cover for death in service, and they can also opt into a private medical insurance scheme and critical illness insurance.