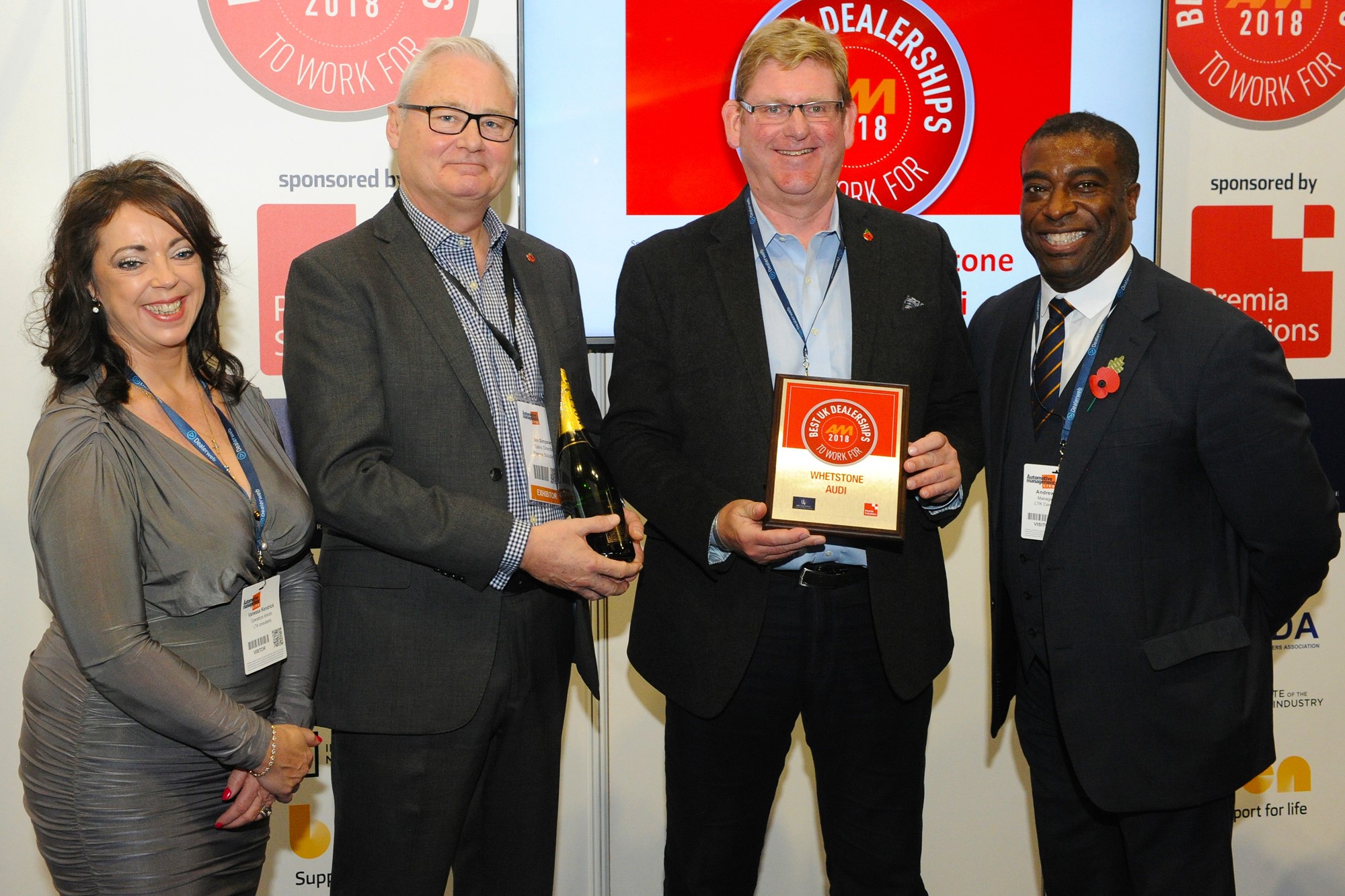 Andrew O'Kelly of Best Companies Group (second from right) collects the award on behalf of Whetstone Audi from sponsors Premia Solutions' sales and marketing director Ian Simpson (second from left), and LTK Consultants' managing director Andrew Landell and operations director Vanessa Kendrick
Retailing in the capital brings plenty of challenges, but the workforce at this dealership, part of Group 1 Automotive UK, clearly enjoys coming to work.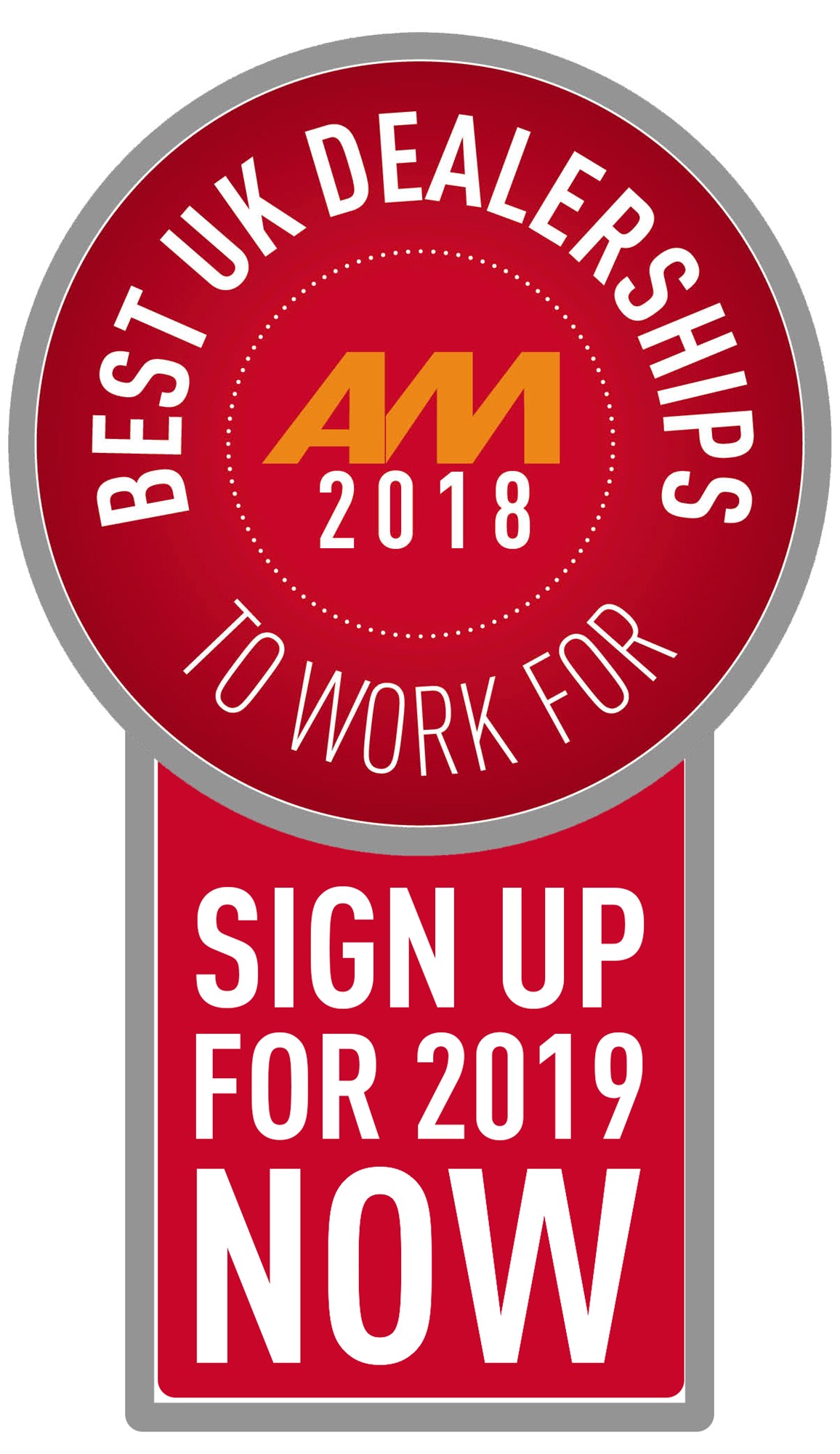 "The team at Whetstone operates as a family, no member of the family is ever left behind," the north London dealership's entry stated.
"Never has a centre worked under such constraints and achieved more than some places up to twice the size. This is all credit to the ethos of every member of the family and the way that they all pull together to be there for one another."
Managers believe in giving praise for work well done, and for the past two years the dealership has won Audi's Q Power award, which it celebrated by holding team events for all employees so everyone knew they played a part in its success.
Other stress-relieving activities include the centre cheeseburger challenge, decorating all the desks for Christmas and after-work parties that allow team members to get to know each other better outside the job. Individual employees' success is recognised with vouchers and team treats.
Employee benefits include death in service cover, childcare vouchers, loans for bicycles, retail discounts, gym memberships and a car allowance.
The dealership encourages staff to keep fit and well, and provides an option to work flexibly or compressed hours.