Hyundai Motor UK is offering customers awaiting delivery of its Kona EV electric vehicle access to a short-term lease giving access to an Ioniq hybrid hatchback in a bid to mitigate the effects on long lead times.
Speaking to AM this week, Hyundai UK managing director Ashley Andrew said that the brand was in "a nice position" as demand for the 279-mile capable Kona EV had generated over 2,000 pre-orders and an uplift in dealership footfall.
But he conceded that the situation – along with an estimated lead time "in excess of 12 months" – had created issues surrounding customers wait for a vehicle which had led to the suggestion of a lease solution from one of the Korean brand's "entrepreneurial UK retailers".
Andrew said: "It was actually a suggestion from Adrian (Wallington) at Endeavour Automotive that we might be able to offer some kind of short-term mobility solution to customers who have placed a deposit for a Kona EV.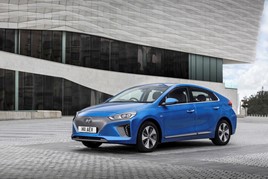 "The result is that we are now rolling out beneficial rates for the short-term lease of an Ioniq to customers in that situation."
While the short-term lease scheme offers Kona EV customers access to an Ioniq hybrid, Andrew said that Ioniq Electric is available with no waiting time. He said: "We have Ioniq EVs on the ground in the UK and customers can now take advantage of that."
Andrew said that he was always keen to hear suggestions from his retail network, adding: "That is one of the benefits of having a very entrepreneurial retail network."
Far from admitting that restricted supplies of the £30,750 Kona alternative fuel vehicle (AFV) were causing issues for Hyundai's retail network, Andrew said that the model had generated interest which had drawn a higher volume of customers into its UK showrooms, a view echoed by Endeavour's Wallington in a recent interview with AM.
Andrew said: "The interest has been phenomenal and the awareness of the brand that the Kona EV has brought has been phenomenal.
"In recent months we've launched the i30 Fastback N, N-line models and the Nexo hydrogen fuel cell vehicle and the i30, launched in November, is now the oldest car in our range.
"The footfall that the Kona EV has brought into showrooms gives our retailers the opportunity to get eyes on a wide range of products."
Wallington said: "The instant impact of the Kona EV launch on interest in the Hyundai brand has been really quite amazing.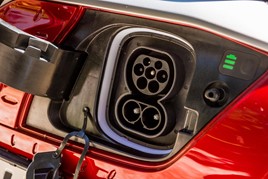 "In November last year, when the car was launched, we looked at two weeks of inbound calls to the dealerships and found that 30% of the enquiries we received were about that car.
"It's been a huge lure for potential customers and has helped to drive a footfall of customers that we probably haven't seen before and wouldn't have done otherwise."
Hyundai's Kona EV is just part of Hyundai's AFV plans, with the Ioniq hatchback the only vehicle in the UK to offer a choice of hybrid, plug-in hybrid (PHEV) or full RV drivetrains in its line-up.
Under testing on the latest Worldwide Harmonised Light Vehicle Test (WLTP) test regime, the Kona recorded a zero emissions range of 180 miles in 39kWh specification, while the headline-grabbing 64kWh model claims a range of 279 miles.
Prices start at £30,750 for the 39kW version, and £36,345 for the range-topping 64kWh model.