Vacuum cleaner entrepreneur Sir James Dyson has revealed that his failed attempt to bring a seven-seat SUV electric vehicle (EV) to market cost him £500 million of his own money.
Dyson posed for pictures with the 125mph vehicle during an interview with The Sunday Times – coinciding with his entry into the publication's annual Rich List – in which he revealed the project's failings.
He said that, the Dyson EV had been developed to deliver what would have been the longest range of any model yet brought to market – a Tesla-beating 600-miles – alongside an ability to reach 62mph in 4.8sec.
However, it would have had to have been sold for around £150,000 to make economic sense and Dyson considered this asking price too high to move forward any further with the project, especially after he claimed that other carmakers had started selling their EVs at a loss simply to meet stringent new EU CO2 emissions rules.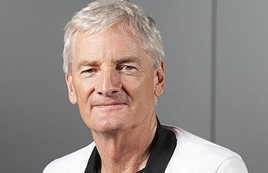 He told The Sunday Times: "I don't have a fleet. I've got to make a profit on each car or I'd jeopardise the whole company. In the end it was too risky."
In 2017 AM reported that Dyson had had a team of 400 engineers and developers working on its £2.5bn EV project since 2015 and was planning to launch it into the market this year.
Time was called on the project last October, however, following a failed attempt to find a buyer, leading to the closure of EV facilities both in the UK and Singapore – operations which employed a combined workforce of 523.
Sir James Dyson entered The Sunday Times Rich List for the first time this year, with an estimated £16.2bn fortune.