Bentley will stop producing its flagship W12 engine next year as it switches focus to electric powertrains.
The 6.0-litre 12-cylinder powerplant has been in production since 2003, initially powering the Continental GT before going on to feature across the entire Bentley line-up.
To mark the retirement of the engine, Bentley has produced one final variant to power its limited-edition Batur model. Power has been wound up to 750PS and 1,000Nm.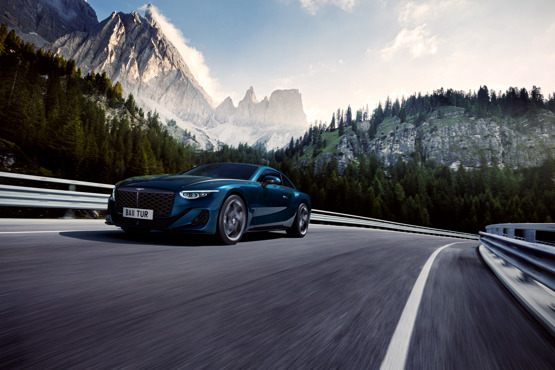 Bentley's chairman and chief executive, Adrian Hallmark, said: "Our progressive journey towards sustainable luxury mobility means making changes to every area of Bentley Motors.
"When we first launched the W12 back in 2003, we knew we had a mighty engine that would propel both our cars and the brand forwards at speed. 20 years and more than 100,000 W12s later, the time has come to retire this now-iconic powertrain as we take strides towards electrification – but not without giving it the best send-off possible, with the most powerful version of the engine ever created."
While all Baturs are sold, a limited number of the 659PS version of the W12 engine offered in the Speed versions of Continental GT, Bentayga and Flying Spur as well as the Continental GT Mulliner and Flying Spur Mulliner can still be ordered. Demand for these final W12-powered Speed and Mulliner models is expected to be high.
The 30 workers that hand-assemble and test each W12 engine will be re-deployed within the business, while the W12 engine production facility will make way for an expanded line for the completion of other Bentley engines used for the plug-in hybrid models.
The decision to stop producing the W12 is part of Bentley's Beyond100 strategy, which will see the company's entire model line fully electrified by the start of the next decade.
When production of the W12 ceases next year, Bentley's entire model line will be available with the option of a hybrid powertrain. The first Bentley EV is scheduled to roll off the production line in 2025.
Since the first introduction of the 6.0-litre, twin-turbocharged W12 in 2003, the engineering team in Crewe has increased power by 37% and torque by 54%, while emissions have been reduced by 25%. For the launch of the Bentayga, in 2015, the W12 was completely redesigned from the sump up, and it's that version of the engine that remains in production today – featuring cylinder deactivation, direct and port injection, and twin-scroll turbos.