Society of Motor Manufacturers and Traders (SMMT) chief executive Mike Hawes has said that electric revolution is "primarily for fleets, not families" and called for change to drive mass EV adoption.
Just days after the UK Government cut its plug-in car grant (PiCG) incentive for private buyers from £3,000 to £2,500, and imposed a new cap of £35,000 on eligible vehicles, SMMT data showed that businesses are twice as likely as consumers to make the switch from petrol or diesel to an electric vehicle (EV).
Analysis of new car registrations in 2020 shows that just 4.6% of privately bought cars (34,324 vehicles) were battery electric vehicles (BEVs) – compared to 8.7% (73,881 vehicles) for businesses and large fleets.
Hawes said: "While last year's bumper uptake of electric vehicles is to be welcomed, it's clear this has been an electric revolution primarily for fleets, not families.
"Manufacturers are committed to the consumer, reducing costs and providing as wide a choice as possible of zero-emission capable vehicles with many more to come.
"To deliver an electric revolution that is affordable, achievable and accessible to all by 2030, however, Government and other stakeholders must put ordinary drivers at the heart of policy and planning.
"We need incentives that tempt consumers, infrastructure that is robust and charging points that provide reassurance, so that zero-emission mobility will be possible for everyone, regardless of income or location."
Hawes said that the consistent shifting of Government incentives for EV buyers – its PiCG has reduced from £7,000 at launch to £2,500 today – a "game of snakes and ladders" and joined fellow delegates at today's SMMT Electrified 2021 conference in calling for a consistent and ongoing approach in future.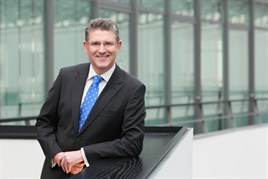 Speaking at today's SMMT Electrified 2021 conference, BMW UK managing director, Graeme Grieve, described Government's PiCG changes as "counter intuitive to the statements made ahead of COP26".
Polestar chief executive, Jonathan Goodman branded Government's recent PiCG changes "a mistake" and said that incentives for consumers need to mirror those currently in place for fleet and business in being sustained and consistent.
He said: "Consumers are coming to us and asking a lot of questions about why the grant was there for them one minute and now it's not.
"We need consistent and ongoing support to drive the adoption of EVs. Customers need to know where they stand.
"There is consistency and certainty in the company car market with the BIK rates. That's a policy that people have clear visibility of for the next two years."
The SMMT is calling for Government and stakeholders to prioritise overcoming consumer concerns through fairer incentives and a commitment to a dramatically expanded public charging infrastructure.
The industry body is not the only organisation that to highlight flaws in Government's plan to transition to an all-out ban on pre petrol and diesel cars by 2030.
Labour's shadow business minister Ed Miliband is set to call for interest free loans to help low and middle-income families purchase a new electric vehicle (EV) today.
The Minister has also suggested that a new national scrappage scheme should be introduced as part of efforts to deliver on the UK's ambitious Road to Zero plan to reduce CO2 emissions, claiming that Government was currently "asleep at the wheel" in its facilitation of the shift to EVs.
At today's conference, Hawes pointed out that one-in-three UK households have no dedicated off-street parking, leaving them disproportionately dependent on public charging points – of which around one-in-10 are out of order at any given time. In the Netherlands, that figure is one-in-100, he said.
The situation contrasts that in many EU nations.
Private buyers in Germany receive a €9,000 grant towards a new BEV, while Dutch drivers do not pay VAT on BEV purchases, equivalent to a purchase cost saving of around a sixth.
SMMT estimates that maintaining the plug-in grant and similarly exempting consumer EV purchases from VAT would increase uptake by almost two-thirds by 2026 compared to current predictions.
Given present projections suggesting the majority of drivers will choose to charge their vehicle at home if they can, SMMT also estimates that there would need to be around 2.3 million public charge points in service by 2030 to provide adequate coverage and tackle range anxiety – meaning more than 700 new charge points would have to be installed every day until the end of the decade.
By comparison, the current installation rate is approximately 42-a-day.