The UK Government has confirmed England will move to step four of the roadmap easing coronavirus restrictions next week, removing almost all legal restrictions on social contact.
It removes the legal demand to wear masks, to stay two metres apart, and paves the way for "a gradual return over the summer" to workplaces for those people who have been able to work at home until now.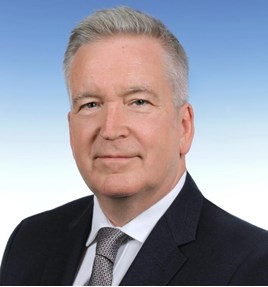 Bentley Motors chief executive Adrian Hallmark last week spoke at a press conference about the carmaker's will to wait and see in order to protect its workforce as long as possible.
Hallmark said: "We will be respectfully disobedient just like we were for the first 16 months of the pandemic...We were fast to stop the factory running to protect the workforce immediately when we saw the COVID threat.
"We then came back to work earlier than most, with protective equipment, social distancing, cleaning processes - in fact 250 changes across the site - and we went above and beyond what was expected.
"To the question about when we can ease off, we'll be fast to stop and slow to restart on site. We still have COVID around us, and our mission is to keep people safe. It's not just altruistic - if we keep our people safe then we keep running the business."
He said Bentley would delay any immediate action after 'freedom day' for "four to six weeks probably", while monitoring the UK's data on cases and hospitalisations.
A return to pre-pandemic working conditions would come only when Bentley's board is satisfied there would be no adverse outcomes on the business and its workforce, because of the potential disruption to business if workers became ill.
A policy of prudence is likely at many businesses.
The UK Government said in a statement: "Employers will still have a legal duty to manage risks to those affected by their business. The way to do this is to carry out a health and safety risk assessment, including the risk of COVID-19, and to take reasonable steps to mitigate the risks you identify.
"Working Safely guidance sets out a range of mitigations employers should consider including cleaning surfaces that people touch regularly; identifying poorly-ventilated areas in the venue and taking steps to improve air flow; ensuring that staff and customers who are unwell do not attend the workplace or venue; communicating to staff and customers the measures you have put in place."
Motor retailers have been keen to hear of a solution to staff isolation in the pandemic due to disruption caused by health staff having to stay home when their child gets made to isolate by their school.
Higher risk businesses, such as those in crowded settings with workers in close proximity to others, have been "encouraged" by the UK Government to use the NHS COVID Pass as a condition of entry.
Businesses are also encouraged to continue displaying QR codes for customers wishing to check in using the NHS COVID-19 app, or to continue collecting customer contact details to support NHS Test and Trace, however this will no longer be a legal requirement.