The UK's used car sector would be "a bloodbath" for dealers without the high values and strong margins maintained as a result of 2022's supply shortages, Cap HPI's Derren Martin has suggested.
Speaking to AM to deliver a mid-month update on the pricing trends for traders in June, the used car data specialist's director of valuations said that values were "stable" before suggesting that would not be the case in a market with normal levels of supply.
Martin told AM that the average used car was tracking down 0.4% month-on-month over the past two weeks at three years and 60,000 miles, adding that he expected June to end with values down around 0.8%.
But he added: "Demand and supply are both low right now. We have spoken to a lot of dealers that aren't doing very well but there is not the volume of part-ex, and particularly fleet swappers coming into the market to swing the balance and impact values.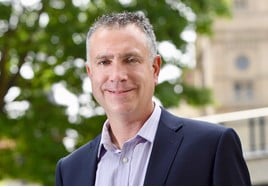 "I think if there was a lot of stock out there it would be a bit of a bloodbath."
Faltering demand
In their latest Autofocus report Cox Automotive and Grant Thornton said that the car retail sector should be braced for a prolonged period of uncertainty as OEMs impacted by Russia's war in Ukraine battle to deliver vehicle supplies and consumers "grapple with a cost-of-living crisis".
Martin suggested that many retailers who have spoken to Cap HPI suggest that their used car sales volumes are down by up to 30% on their projected levels of trading.
And he added that the demise of consumer spending power amid rising interest rates – with soaring energy and fuel prices proving key drivers – had seen values at the cheaper end of the market falter in recent weeks.
Values were down 2.4% at 10 years and 100,000 miles last month and have declined a further 0.9% so far in June.
Vehicles values over £50,000 remain one of the few market segments that continue to adde value, meanwhile.
Martin said: "The budget end of the market is not as desirable as it was. As the pressures on consumer spending increase, that it the end of the market that is being hardest hit."
The Bank of England recently reported the rate for all consumer credit jumped a staggering 5.7% in April.
Today (June 13) a Cost-of-Living Report published by VoucherCodes.co.uk showed that over half (58%) of the population is currently in debt, with the average Brit estimating that their debt is set to rise £377-per-month due to the crisis gaining.
The report said that on average households were set to lose nearly £1,500 in disposable income annually, with savings pots set to drop by £1,332 within the next year.
'Hold out' where possible
Despite the challenging climate, Martin suggested that retailers should not be panicked into reducing the cost of their stock due to a reduction in consumer appetite.
He said: "If you do reduce the price of your stock is that going to encourage people to buy if they're holding off because of the cost of living? I don't think so.
"It's a case of going back to basics, really. Reduce the stock that really isn't shifting by all means, but it's better to hold out a bit and keep faith that the shortage of vehicles will maintain values in many cases.
"With such a reduction in-demand we're seeing it might be worthwhile making a reduction to get a sale over the line once you have a customer on the forecourt."
Last month data published by ebay Motors suggested that one-in-five new and used car buyers were putting off their next purchase as they felt the pinch of the cost of living crisis.
Since then, the average cost of a tank of petrol in the UK has risen to over £100 for the first time.
Martin said that the affordable end of the EV market was generating some of the strongest used car pricing performance as a result, with vehicles like the Skoda Citigo and Smart Fortwo among the key products.
But trends are hard to predict, and close scrutiny of the market must be maintained in an attempt to deliver the best results.
Despite a dip in popularity for diesel, Martin said: "A Ford Focus diesel remains one of the best performers. Prices remain up around 48% on where they were three years ago."