The automotive sector's new car supply "squeeze" has been blamed for an 8.5% decline in used car sales during 2022 – with margins remaining strong as retailers struggled to source stock.
Data published by the Society of Motor Manufacturers and Traders (SMMT) this morning (February 10) showed that 6,890,777 used car transactions were completed last year to leave the market 640,179 units down on 2021 and 13.2% off 2019's pre-pandemic performance.
Q4 2022 ended with the first rise in sales since February, but December's 0.8% uplift failed to deliver a positive overall outlook for a quarter which ended down by 4.3%.

It was the sector's third successive quarterly decline, however it was not as steep as in Q2 (down 18.8%) and Q3 (down 12.2%).2
The SMMT said this trend reflected the renewed growth seen in the new car market, helping more vehicles enter used car stock, and Auto Trader commercial director Ian Plummer said 2023 started with "great momentum".
Growing in AFV sales
Commenting on today's used car sales data, SMMT chief executive Mike Hawes chose to focus on the used car sector's one area of growth in 2022 – electric vehicles (EV).
Used EVs rose 37.5% last year, accounting for a record 71,071 units, to boost their overall market share 0.3ppts to 1%.
Hybrid sales rose 8.6% and plug-in hybrid electric vehicle (PHEVs) transactions were up 3.6%, meanwhile, as used diesel and petrol cars fell by 11.8% and 7.7%, respectively.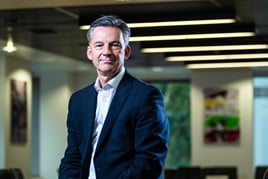 Hawes said: "While the market headlines are negative, and reflective of the squeeze on new car supply last year, record electrified vehicle uptake is a bright spot and demonstrates a growing appetite for these models.
"With new car registrations growth expected this year, more of the latest low and zero emission models should become available to second owners.
"Accelerating uptake is key and will be dependent on drivers being assured of a positive ownership experience.
"This means ensuring charging infrastructure keeps pace with demand as more new and used car buyers make the switch to zero emission motoring than ever before."
Plummer was more circumspect about a used EV sector which has suffered a slump in residual values in recent months as new supplies ramp-up alongside household energy prices.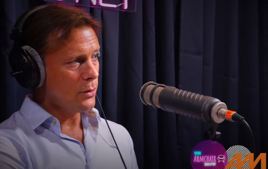 Plummer said: "Lingering supply issues held back used car sales against an exceptional 2021 performance, but the market has great momentum and last month we saw a record 80m visits to our site - nearly 10 million more than a year ago. Despite potential headwinds, demand should largely be shielded, not least due to the fact cars are for most motorists a fundamental need; even more so, given the current disruption in public transport.
"2022's EV boom is, however, at risk as our data shows demand for used electric vehicles has been dampened by high energy prices in the last few months.
"The used EV market will play a vital role in driving mass adoption of electric cars, and unless more drivers are prepared to consider second-hand alternatives, the government's ambitious 2030 targets will be hard to achieve.
"Encouraging car buyers into used EVs through incentives, marketing, and education to demystify and simplify them will be critical."
National Franchised Dealers Association (NFDA) chief executive Sue Robinson said: "Whilst 2022 experienced a decline in used car sales this as a result of a particularly strong 2021.
"Looking ahead, used car values will remain strong whilst supply side issues on new vehicles are prevalent. We also expect the BEV section of the market to continue to rapidly grow as more models enter production."
Big seller trends
Black was the biggest selling used car colour in 2022, accounting for a fifth (21.6%) of the market, with blue second (16.4%) and grey third (16.3%).
Dual purpose body type recorded the only segment growth – up 0.8% – as just over a million changed hands as superminis claimed the largest share of the market (32.3%) despite a 9% fall in volumes.
Ford's now discontinued Fiesta hatchback was the UK's biggest selling used car, meanwhile.
Here are the SMMT's best-selling used car rankings for 2022: