Mark Raban, chief executive of AM100 dealer group Lookers, has won the 2022 AM Award for Business Leader of the Year.
In awarding this year's Business Leader of the Year accolade the AM Awards judges wanted to recognise a man who has guided an AM100 PLC through its toughest period of trading to deliver impressive profitability.
Lookers chief executive Mark Raban claimed in an interview with AM earlier this year that he liked to "stick with my knitting" by nature, having spent much of his career in finance roles, including postings at ASOS and Marshall Motor Group.
After switching to the CEO hot seat at Lookers in early 2020 Raban took on a business staring down the barrel of a "perfect storm" of legacy issues.
Within months an ongoing fraud investigation would identify a £19m black hole in the group's accounts, a Financial Conduct Authority (FCA) investigation scrutinise its compliance procedures and the business de-listed from the London Stock Exchange due to the late submission of its accounts in 2019.
Raban led through this period – and the turmoil of COVID-19 pandemic, just weeks after he took on his new position – to return Lookers to rude health.
Last month (April) the group's preliminary 2021 annual financial results revealed a record pre-tax profit of £90.1m – up 558% year-on-year – and revenues up 9% at £4.05bn.
Lookers' comeback has clearly instilled confidence in Raban, who told AM that he is now aiming to "try something different".
A hub and spoke used car retail operation and a focus on a caring culture that will nurture its workforce are both now high on the PLC's agenda, underpinned by the creation of a redeveloped headquarters in Altrincham.
In his interview with AM, Raban said: "I'm extremely proud of what we have achieved over the past two years.
"Those on the front line have been phenomenal and the work done by our leadership team has been fantastic."
Sponsor's comment: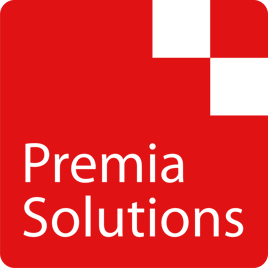 "Premia Solutions were delighted to be the sponsor behind this year's Business Leader of the Year Award – one of the most prestigious in the industry.
"It was a pleasure to announce Mark as the winner of the "Business Leader of the Year" on what was a special evening for both Lookers and the industry as a whole. A recent financial announcement of record pre-tax profits for Lookers demonstrates how Mark guided Lookers through a 'perfect storm' of both industry challenges and legacy issues, after being appointed CEO in early 2020.
"Once again, I want to congratulate Mark on his achievement and his contribution to the industry. Lookers continue to set new standards which every business can aspire to in terms of financial results, growth and being a great place to work.
"Premia Solutions wish Mark and his team continued success," said Ian Simpson, sales and marketing director, Premia Solutions