Stuart Mustoe has been appointed the new chief executive of AM100 dealer group TrustFord.
Mustoe, who was finance director previously, had been acting chairman and chief executive of the Ford-owned motor retailer since the retirement of Stuart Foulds in February 2022. Foulds sadly died five months later, just weeks after he was inducted into the AM Hall of Fame in recognition of his business leadership.
Jon Williams, a former Toyota executive and current VP of sales at Ford of Europe, has been appointed chair of TrustFord, and Shaun Glanville has joined the retail group as chief financial officer after some 35 years in finance roles with Ford Motor Company, including a spell as finance director of Ford of Britain.
Recently Glanville (right) was Ford of Europe's controller of profits and operations, and he's been a non-executive director on TrustFord's board for the past three years.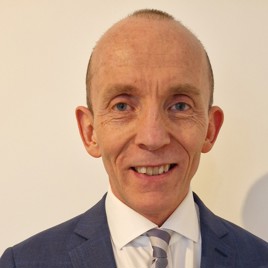 Mustoe said: "It has been my privilege to lead the team over recent months and I am delighted to have been formally appointed as TrustFord's chief executive officer. With Jon Williams as our newly appointed chair and Shaun Glanville as chief financial officer, 2023 is off to an exciting start. I look forward to working alongside Jon, Shaun, and the board and leadership team as we lead TrustFord through the business' strategy for growth."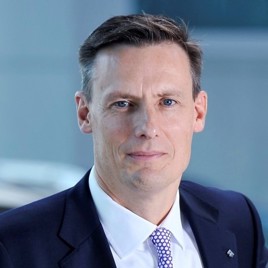 Mustoe joined Ford Retail, the predecessor of TrustFord, as a trainee accountant in 1997 and progressed through several positions to become finance director in 2013.
Williams (left) said: "I would like to congratulate Stuart Mustoe who has done a great job leading the team in recent months and I'm looking forward to working even more closely with Trustford in my new role as chair of the group."