Friends and colleagues of former TrustFord chairman and chief executive Stuart Foulds have paid tribute to a "straight-talking, true professional" following his death yesterday (July 14).
Former Ford of Britain managing director Andy Barrett described Foulds as a "proud family man whose family extended deep into the automotive sector" while friend James Brearley, the former Inchcape CEO, said: "He was one of the gentlemen of the industry".
Foulds, who retired from his role with AM100 group TrustFord in February 2022, was inducted into the AM Hall of fame in May but his enjoyment of retired life was cut tragically short just weeks after a heart attack prompted surgery.
He died at his home in Scotland, AM understands. He was 67.
Barratt said: "Stuart's retirement marked a loss for the automotive sector and his death marks a tragic loss entirely. As a character he had so much gravitas and dignity.
"Stuart and I had a strong working friendship going back to his Pendragon days. We were the ambassadors for our two businesses when we needed to find some middle ground. He was a straight-talking true professional and always exhibited such strength and trust and honesty.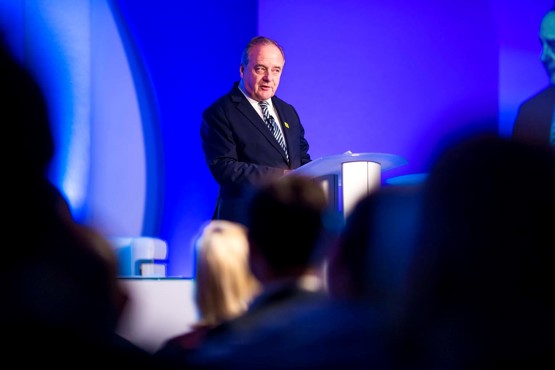 "He was a proud family man who was immensely proud of his son, daughter and grandchildren, but his family also extended deep into the automotive sector. He had a friendship with the grandaughter of Henry Ford and was known and respected throughout the sector. We won't see another like him."
Former Pendragon colleague, and friend of over two decades, Brearley said: "Stuart's death is so tragic. It really is. He'd just retired and was so eager to spend more time with his wife and family doing the things he wanted to do."
Brearley described Foulds as "a good friend" and "a gentleman of the industry", adding: "I believe his legacy will be the sheer number of really impressive industry operators that worked with Stuart early on in their careers. His knowledge and support helped to produce some great talents."
A statement issued by TrustFord this morning said that everyone within the business had been saddened to learn the news of Foulds' death.
TrustFord's acting chairman and chief executive, Stuart Mustoe, said: ''I am sure I speak for everyone in the TrustFord family by saying how sorry I was to hear of this tragic event.
"We know how much Stuart enjoyed his role with the company and many highly successful initiatives within the group today came about during his tenure.
"We would like to extend our heartfelt sympathies to his wife, Moira, his children and wider family at this very difficult time.''
Earlier this year AM Awards judges paid tribute to the "transformative period" which followed Ford of Britain's appointment of Foulds - a former director of Pendragon's Evan Halshaw Ford Group - in June 2017.
The expansion of its Long Marston logistic centre, the speeding-up of sales and aftersales through the TrustFordNOW initiative and the roll-out of PartsPlus trade parts centres and QuickLane fast-fit operations across the UK were among the key initiatives that emerged under Foulds' leadership.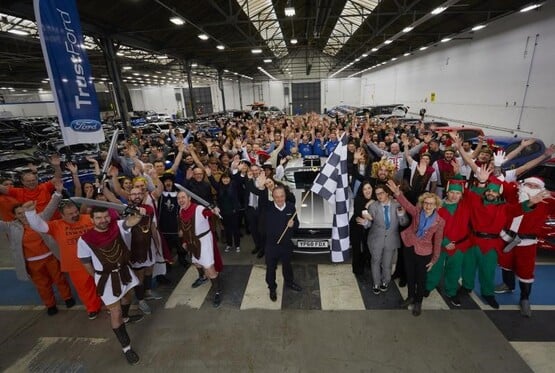 Alongside a series of strategic changes made under Foulds' leadership, TrustFord also focussed on its people, leading the way on issues such as diversity and inclusion.
And Foulds became recognised as a key supporter of the Ben automotive charity, particularly through its annual Break Out for Ben charity challenge, first run in 2018.
One AM Awards judge said: "It's great that we can recognise what Stuart Foulds has done in his career. There's a real legacy there."
Speaking to AM today, Barratt said: "I know the Hall of Fame induction was something he was hugely proud of. I'm glad he was able to enjoy that, and make some time to enjoy his family in recent months. He has left a great legacy."