Lexus is a brand full of confidence. It has an ambitious sales target for the UK and a freshness to its model range, while its petrol-electric powertrains seem well-placed to take advantage of any anti-diesel sentiment.
Its newest model is the UX urban crossover, with the manufacturer expecting the premium C-SUV to become its biggest seller with 6,000 registrations annually – helping push the manufacturer towards its target of 20,000 annual sales in the UK by 2021/22. Last year it registered 12,405 cars.
Lexus expects the retail sector to account for 57% of UX sales, with the manufacturer saying a strong cost of ownership proposition, combined with bold styling, will be key to its success.
Available only with Lexus's fourth-generation 'self-charging' hybrid system, the car is powered by a 2.0-litre petrol engine together with an electric motor to produce a combined 184PS. Official combined fuel economy on the WLTP cycle ranges from 46.3mpg to 53.3mpg, while CO2 emissions on the NEDC-correlated model are between 94g/km and 103g/km.
These are class-leading figures, providing running cost savings for UX against its conventionally-powered competitors, while the cost of ownership benefit is even more marked for company car drivers.
The range has three trim levels – UX (from £29,905), sporty F-Sport (from £33,905) and the luxury-oriented Takumi (from £39,105). Two- and four-wheel drive variants are available. Five optional packs costing between £1,400 and £6,000 are offered, dependent on the model's trim level.
Lexus UX review ratings

Company car drivers who pay 20% income tax will pay monthly benefit-in-kind (BIK) tax of between £109 for UX trim and £149 for Takumi models provided no options are added.
This gives it a sizeable tax advantage compared with rivals. For example, the entry-level Volvo XC40 D3 150 Momentum has a similar P11D price of £30,100, but its driver would face a monthly BIK bill of £166 due to its higher CO2.
While these tax savings are likely to attract the attention of company car drivers, the UX's appeal stretches far beyond this.
It looks striking, with its sculpted lines and prominent grille helping it stand out from rivals and the interior nicely complements its exterior.
Materials and build quality are high, while the dashboard and important controls are angled towards the driver, giving it a pleasant cocooning feeling. Interior space, too, is competitive for the class.
Lexus UX key rivals

The main bugbear is the touchpad that controls the infotainment system. The screen – a seven-inch in UX and F Sport trims and 10.3-inch in Takumi – is out of reach of the driver so has to be operated through a touchpad positioned by the gearstick. It gives a clean look to the console, but is fiddly to use.
Other than that, gripes are few and far between. On the road, the UX offers a comfortable and exceptionally refined ride, with a nice weight to its steering.
Standard specification across the range is also good. All models feature Lexus's Safety System+ suite of active safety technologies, which includes adaptive cruise control, lane-keep assist, pre-collision system with pedestrian detection and intelligent high-beam headlights.
UX has also achieved the top five-star Euro NCAP safety rating, scoring 96% for its effectiveness in safeguarding adults and 85% for children. It also scored 82% for vulnerable road user protection, the highest for any car yet tested.
The UX impresses. It offers an accomplished and head-turning alternative to the more established premium C-SUVs, as well as savings for its driver.
Q&A: Ewan Shepherd, director Lexus UK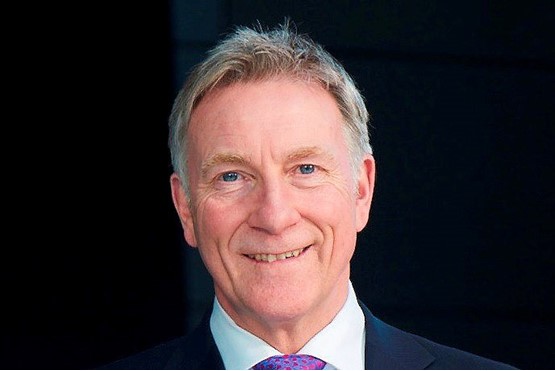 How important is UX to Lexus in the UK?
We are trying to move the Lexus brand on from where it was historically in terms of being a saloon-based brand to broaden its appeal to more of a lifestyle brand. UX joins our RX/RXL and NX SUVs but puts us into a new segment and so we anticipate a step change in growth and volume. We expect to sell our allocation of 3,900 UX models this year, while in a full year we expect a 6.5% segment share which equates to 6,000 units to make it our best-selling model. We anticipate 70% of buyers will come from another brand, with the remainder being CT drivers. We believe UX is a real winner for us.
What will attract buyers to UX over one of its rivals?
We think it will stand out from some of the models in the sector because of its design, but also through its low cost of ownership. Its low road tax and fuel consumption means it will have great appeal to retail customers, who we expect to account for 57% of registrations, but its favourable BIK tax will attract company car drivers. In this market we will be targeting user-choosers and small businesses – we are not after big fleet deals.
What do you expect the sales mix to be?
We expect UX trim level to take 50% of orders, F Sport 40% and Takumi 10%. There are five optional packs – Premium, Premium Plus, Tech & Safety, Tech & Sound and Takumi Pack – available dependent on the trim level of the car and priced from £1,400 to £6,000. All cars are also available with four-wheel drive, while buyers can also specify a sunroof. Overall, we expect UX with Premium pack to become the best seller.
How is UX being marketed in the UK?
We think UX will slightly lower the average age of the Lexus buyer and that is where our marketing will be aimed. By using channels such as social media, we achieved 15% of annual volume without spending anything on adverts before the car was launched. Our first advert was on The Voice on March 29, and in total this year we will spend £9.3 million on marketing the car, which is probably 20% more than for any other model we've launched. It demonstrates the strategic importance to us of UX in the UK.
ANDREW RYAN