MG is looking to revolutionise the car market by launching what it says is the first "truly affordable, family-friendly electric car".
A bold claim, but one that seems to be paying off as, within two weeks of opening orders in mid-July, the first 1,000 ZS EVs had already been snapped up by buyers.
Pricing starts at £28,495, but this is reduced to £24,995 with the Government grant. MG had offered a further £3,500 discount on the first 1,000 ZS EVs sold – since extended for the next 1,000 – taking the price to £21,495.
By comparison, a Nissan Leaf – which MG says is the car's closest rival – costs £26,635 with the grant.
The new model is based on the ZS that launched last year, although MG says the platform was designed for electrification from day one. It means there is no loss of practicality or boot space as a result of the 44.5kWh battery pack being installed in the car's floor.
The ZS EV looks identical to a regular ZS, so buyers looking to keep their environmental credentials under the radar may be attracted to the small SUV.
It's a sharp-looking car and could easily be mistaken for a Mazda CX-5 from certain angles.
MG has integrated the charging point into the front grille, which it says adds convenience for those charging at home. In our experience, we would prefer the charging point at the rear to enable reverse parking.
The battery provides a range of 163 miles (WLTP), which is competitive for a vehicle in this price bracket. It's nowhere near that of the 64kWh Kia e-Niro or Hyundai Kona, but the ZS is much cheaper and, more importantly, available in the UK without lengthy lead times.
MG says it has balanced the needs of customers between the weight and cost of a more expensive battery and the range the car can achieve.
MG's owner, SAIC Motor, has opened a new battery factory in China, which is capable of producing 300,000 units a year.
MG Motor UK wouldn't give any specific figures, but stated that it has "no supply issues" with the new electric model.
The electric motor can generate 143PS and 353N m of torque, providing a decent surge of power with seamless delivery.
Our test route was confined to London, so we will need to get behind the wheel for longer before we can give a definitive review of the ZS EV's on-road manners.
Given its close ties to the regular ZS, and weight penalty, the car feels slightly firmer than its conventionally fuelled brother and provides less crisp handling.
The ZS EV is compatible with 50kW rapid chargers and can add 80% capacity in 40 minutes. The battery is also water-cooled, which should maintain performance in varied climates and allow for frequent rapid charges.
Specification levels are high in terms of the amount of equipment included, with base Excite and Exclusive (£2,000 extra) available. However, neither offer the highest levels of quality, but at this price point that is to be expected.
While residual vales are still being decided, MG is targeting a PCP price point of £279 per month over four years with a £1,750 deposit. It says the car could save buyers more than £6,000 over a standard contract when compared with an equivalent petrol or diesel SUV.
Q&A: Daniel Gregorious, head of sales and marketing, MG Motor UK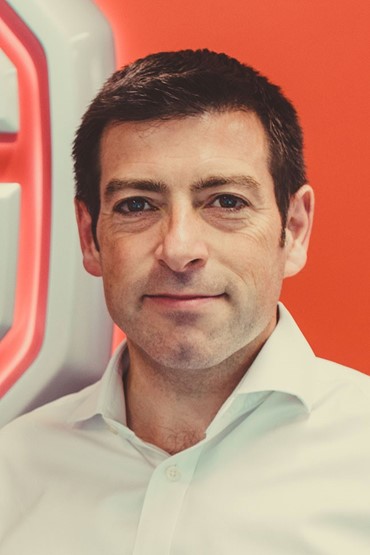 How have you geared up the dealer network to handle the brand's first EV?
We have already implemented our hybrid and electric vehicle standards across the network. These include requirements for electric vehicle charging at dealership sites.
Every MG dealership has to feature a minimum of two on-site charge points – a 7kW wall-mounted charge point in the workshop and a 22kW charge point close to the showroom entrance.
Dealer technical training is particularly important for electric cars. Every dealer in the network will have their technicians taken to our training centre at Longbridge to be trained on how to handle – safely and effectively – the new vehicles to make sure every customer's car is looked after.
How important has the ZS been to MG?
MG Motor is the UK's fastest growing car manufacturer, we are up 47% in terms of volume in a market that is down almost 5%. We are very pleased with the sales performance. ZS petrol is up almost 1,600 units versus last year. It's our best-selling car.
Do you have concerns over battery supply affecting how many ZS EV sales?
MG has its own 'gigafactory' that is producing the batteries for its electric cars. It can build 300,000 batteries every year. We have the scale and the supply to do that. We will have no supply issues with the ZS EV.
What is MG's EV strategy?
EV is important in the UK. We have the toughest emissions standard in the EU. In London, the ULEZ zone excludes a large number of cars on UK roads. To reach the Government's 2050 emissions target there is likely to be more stringent taxes, to push people into lower-emission vehicles.
We see the electric car as the future and we want to be at the forefront of EV development. We will launch another EV next year as well as a plug-in hybrid and, in 2021, an electric sports car.
What key message should dealers communicate about the new car?
The key highlight of the ZS EV is that it is the first truly affordable family-friendly electric car. It is made for five with a full-size boot. No compromise
is made for the people inside, or for their luggage.
It's backed by our seven-year warranty and in terms of the message we want to give to people: unplug that car, go out and play, go and enjoy yourself. This car is capable of anything.