The new Jimny off-roader presents Suzuki GB with a 'problem' more common among supercar makers such as McLaren or Lamborghini when they launch a new limited edition model – demand outstripping supply.
While the Jimny appears to have niche appeal – its 85-litre boot means it is most certainly not a family car – managing director Dale Wyatt is certain his 158-strong retail network could sell more than their allotted share of global production.
Out on the road, the Jimny is comfortable enough, despite an occasionally bouncy rear end, but it feels ill at ease holding speeds of more than 50mph. The normally aspirated 1.5-litre petrol engine produces just 101PS and 130Nm of torque.
Suzuki quotes a top speed of 90mph, CO2 emissions of 154g/km and fuel economy of 41.5mpg under WLTP-correlated figures.
Fitted with the optional four-speed automatic gearbox (adding £1,000) that top speed drops to 87mph, CO2 emissions rise to 170g/km and mpg falls to 37.7mpg.
That's not particularly impressive for a small car with a kerb weight of just 1,135kg.
But while Suzuki may have hit the bull's-eye with the Jimny's balance of cute-but-utilitarian styling, its shortcomings result from the fact that it has been designed to build on the reputation of its predecessors for being a robust and capable off-road tool.
SZ4 (£15,499) and SZ5 (£17,999) specifications are available from launch and while widespread use of hard cabin plastics communicate its budget roots, the interior and key controls are built for functionality. As in a Land Rover Defender, switchgear has been designed for use by gloved hands.
Large dials with digitised central displays tweak the air conditioning, while rocker-type switches located in the lower part of the centre console operate the electric windows and hill descent control system. Cruise control is also standard and operated via the multi-function steering wheel.
One control unfamiliar to any other compact vehicle available in the UK is a rather old-school stubby second gear lever to activate the low-range transfer gear.
SZ5 Jimnys also get a seven-inch touchscreen infotainment system with built-in sat-nav and Apple CarPlay or Android Auto smartphone connectivity, as well as 15-inch alloy wheels (instead of the SZ4's steel items) and heated seats.
Suzuki must have reeled from the Jimny's three-star Euro NCAP safety rating. Standard on both trims is Suzuki's Dual Sensing Brake Support system, a lane departure warning system and six airbags.
Thatcham Research's director of research, Matthew Avery, said the passive safety technology had not performed optimally under test conditions, adding: "The youthful audience the Suzuki Jimny has been designed for deserve better."
On the UK launch event, on standard road tyres and in soggy conditions, the four-wheel-drive Jimny's ladder-frame chassis, short overhangs and 210mm ground clearance combined to make it a very robust off-road tool nonetheless.
Despite being petrol-powered, the Jimny will haul itself up steep, mud-covered rises and roll in controlled fashion down steep drops when switched from two-wheel-drive high ratio, through to its most extreme setting.
While it may feel a little at odds with A-roads and is severely short on stowage for a modern family, the Jimny is a compelling compact off-roader and, perhaps more importantly, is a car without a direct rival, or equal, in its class.
Suzuki dealers in rural and urban settings alike are unlikely to have problems selling the limited numbers headed to UK showrooms.
Q&A: Dale Wyatt, managing director, Suzuki GB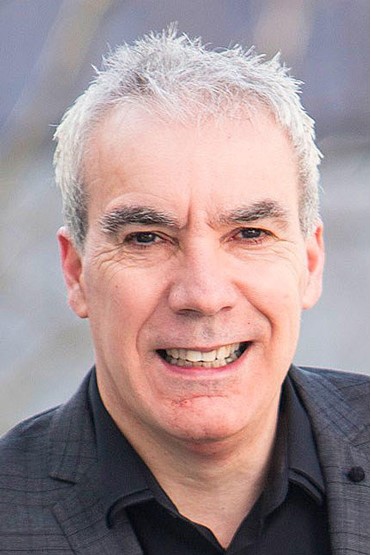 In 2018 you told AM that you had "screwed up in March", with logistical issues causing a shortfall in stock. How is the brand faring now?
We're doing all right. I screwed up in Q1. I got it wrong. We had the issues with Ant and Dec and then, logistically, we ended up with cars in Zeebrugge when we needed them here. Another thing was that I made our finance offers far too elegant when others were being aggressive. We have bounced back and our sales are now the second-best in our history YTD.
The brand has refreshed the Vitara and now has its first new Jimny for more than 20 years. What are the predicted sales fortunes of each?
The Jimny went on sale in January and we'd already had 10,000 expressions of interest from potential customers who registered on the Suzuki website. How many of those will be converted into sales remains to be seen, but it is clear that demand will greatly outstrip supply. There will be 1,200 Jimnys coming to the UK each year. In all honesty, they're all sold. Vitara volumes were up by almost 5% last year (from 11,933 in 2017 to 12,525 in 2018) and we expect current levels to continue, with about 12,000 sales annually.
Will there be marketing activity to promote the Jimny in light of supply constraints?
For dealers, the limited numbers meant that there was only one Jimny going to each dealership when dealer deliveries happened in December, rather than the showroom model and demonstrator that would usually be the case. We really need to ensure that we satisfy customer demand with every Jimny we can get our hands on.
Elsewhere in the Suzuki range, we have seen the adoption of down-sized, turbocharged engines or the 1.2 SHVS mild hybrid. Why was neither solution considered for the Jimny?
The Jimny's off-road focus meant the 1.5 was the ideal engine. That said, a hybrid variant would be great to see. I'd like to see an electric version, but there are currently no plans. To a degree, there is a sense that we have sold 42,000 Jimnys in the UK over the past 20 years and, because there's been nothing else in the market and those vehicles are still running, they haven't had any cause to change. The success of the Jimny could actually depend on how many fashionable city users will buy the car.