Aston Barclay
Aston Barclay is the UK's leading independent auction group, led by quality people, driving the future of the remarketing industry through leading results, innovation, investment, excellence in technology and exceptional service.
For over 30 years, Aston Barclay has been built on strong foundations and following multi million pound investment in 2017, we are now in a perfect position to offer a true alternative to the two corporate players in the remarketing arena.
Our state of the art physical auction centres provide full defleet services and unique technology all designed to maximise auction returns for leading vendors from across the automotive spectrum, from OEMs, fleets, finance houses, franchised groups, car supermarkets and independent traders.
Buyers are able to source stock in a 24/7 anywhere market through the use of our Buyer's App, bringing real-time video, audio and bids to their pocket, whilst vendors can remotely control their sales, saving them time and expense and engage with buyer like never before. Search Aston Barclay in the App Store of Google Play to unlock the power of mobile.
Our online routes to market are designed to start the disposal process from the retail deal, creating a seamless transition from the retail to the wholesale market, allowing vendors to advertise stock from the second it lands, giving buyers instant access to quality used vehicles and generating leading results for both parties.
Our flexible and innovative approach allows us to quickly develop bespoke solutions to the varying needs of both buyers and sellers with customer interfaces, sales platforms and defleet services all tailored to individual specifications in a quick and efficient manner.
We are focused on delivering value for money, exceptional service, exciting new ways of interaction between buyers and sellers and in being a perfect independent partner for those companies finding that service at other providers is not at the level which they rightly expect and deserve.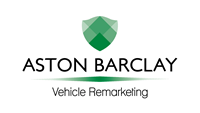 Address:
Aston Barclay, Drovers Way, Chelmsford, Essex, CM2 5PP
Telephone:
01245 450700