PAB Studios
We are a full-service advertising & marketing agency, managing budgets over £7million pounds a year, working with automotive and retail clients across the UK.
Some of our Automotive clients include Stoneacre Motor Group, Motor Depot, Ringways Motor Group, Trenton Motor Group, Cars2 Group & Harratts Motor Group.
Our experience and knowledge within our field is extensive and our channel list includes; traditional media such as press, radio and TV, Direct Mail, Printing, Point of Sale, to online media such as social and digital display advertising, e-shots, websites and influencer marketing.
So, if you're thinking of using a marketing agency to increase sales or improve brand image we're here to help. Here's a few reasons why it makes sense:
We are hands on and passionate about what we do and have been for nearly three decades.
Our relationship with media partners ensures we can secure excellent rates so we can give our clients MAXIMUM media exposure.
Our knowledge has grown through experience, we have seen significant changes over the years, especially with the introduction of digital and social media. We believe the key to successful advertising is a multi-pronged approach using a variety of media channels to reach unique audiences!
We spend hours researching before developing advertising strategies. We make sure the media we choose works with the right message and speaks directly to each target audience. Customer engagement is key, pre and post-sale, connecting with your customers is part of our long-term strategy.
For a FREE consultation call us today on 01924 201711 or email: camille@pabstudios.co.uk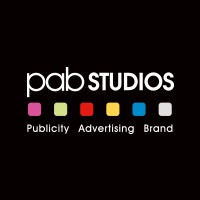 Address:
PAB Studios Ltd
142 Thornes Lane
Wakefield
WF27RE
Telephone:
01924 201711