Reputation.com
In today's digital marketplace, managing your online reputation is essential. The information that appears about you online is what stands between all of your marketing efforts and increased revenue. 81% of UK consumers read online reviews and check ratings. What's more, 60% trust customer reviews as a source of information about products and services, as much as family and friends.
Reputation.com is the only complete Online Reputation Management platform to improve online reviews, gain insights and drive more revenue. Our integrated, flexible platform puts dealerships and manufacturers in control of their online reputation.
With over 2 million customers, Reputation.com supports the success of leading companies worldwide from the automotive industry such as Ford, Inchcape, Halfords and Hertz.
90% of car buyers read online reviews before deciding which car to buy, and where.
Reviews and accurate location listings help convince car buyers that you offer the best deals and service — or lead them to someone else. Our platform integrates reviews from all major auto and general review sites. You can address customer feedback, and get alerts when a negative review is posted so you can respond quickly. We'll email your customers and ask for a review after each sale or service. We'll send them to the review sites that have the biggest impact on your walk-in traffic, unit sales and service revenue.
Our integrated, flexible platform puts you in control of your online reputation.
Online Reviews: Monitor all of your reviews on Google, Facebook and industry specific reviews sites from one centralised dashboard. Request customer reviews through kiosks, e-mail and SMS, and respond quickly and professionally.
Business Listings: The customer journey starts in search and maps. Claim, audit and correct automatically all listings that belong to your dealership.
Social Media: Listen to social conversions across all channels on one dashboard. Respond, publish and advertise on social media across all your locations.
Customer Surveys: Build customised surveys to generate high response rates through email, SMS or at dealership kiosks. Centralise all data in one dashboard to monitor, respond and stream ratings and comments on your website.
Operational insights: Uncover key trends and patterns from customer review data including customer sentiments and benchmark local competitors.
Managed Service: Let our experts manage your reviews responding, publish post on social media and build customer surveys if you do not have the time or resource.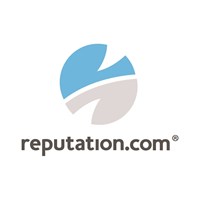 Address:
Liverpool Innovation Park, Edge Lane, Liverpool L7 9NJ
Telephone:
0800 066 4781