Ford–Focus BEV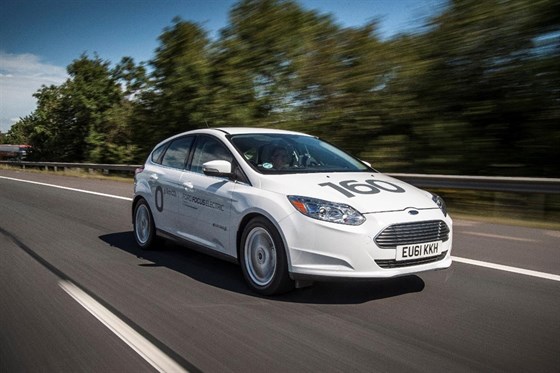 Summer 2013
Ford will launch its first full battery-powered car in the UK in 2013 with the arrival of the Focus BEV (Battery Electric Vehicle). It's based on the five-door hatch version of the standard Focus and will be capable of being fully recharged in three and a half hours.
Lithium-ion batteries are used and Ford says the Focus BEV can travel up to 76 miles between charges and has a top speed of 85mph. The battery pack sits where the fuel tank would in a petrol-powered model, though some boot space is lost to fit in the battery.
Ford has yet to confirm pricing for the Focus BEV, which will qualify for the government's Plug-in Car Grant to knock £5000 off the price. Without the grant, expect the Focus to cost around £30,000.