Honda–CR-V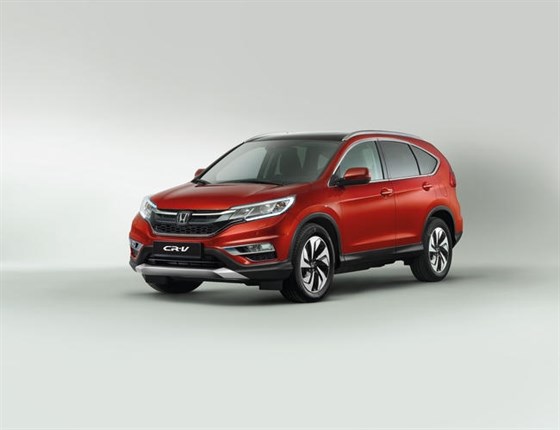 Spring 2015
The CR-V will gain a cleaner, shaper look in a facelifted version that will be available in the spring. But of more interest to fleets will be a fascinating new engine.
Honda will drop the 150hp 2.2-litre diesel that has powered four-wheel drive versions of the car to date, and replace it with a 160hp twin-turbo version of the highly regarded 1.6-litre diesel that has been offered in front-wheel drive variants.
It will mean dramatically reduced CO2 emissions for four-wheel drive CR-Vs. Honda will also offer a new automatic gearbox option. The nine-speed ZF automatic has impressed Jeep and Land Rover sufficiently for those brands to offer it in four-wheel drive versions. It will mean automatic versions of the CR-V will see the most significant improvements in CO2 emissions and fuel efficiency compared with outgoing models.