Black Horse: A Better Way of Doing Business
As one of the UK's leading vehicle finance specialists, Black Horse prides itself on clear and transparent communication to make finance as straightforward as possible.
Black Horse is at the forefront of providing customers with high quality service, while also providing leadership on regulatory compliance and the road to zero emissions.
Account managers work closely with car, motorcycle and caravan dealers, supporting them whatever is around the corner.
Delivering award-winning customer service, Black Horse account managers go further to support the success of your dealership, backed up by a suite of digital tools to help you with your business goals.
Finally, with its position in Lloyds Banking Group, including its partnership with Lex Autolease, Black Horse is able to provide thorough, expert advice and offer bespoke solutions to take your business one step further.
How Black Horse's range of tools and services help dealers to deliver great customer outcomes.
Helping dealers make car finance fairer for customers
10/10/2018
The FCA has renewed its focus on motor finance to make sure customers are being treated fairly. But, for Black Horse, providing dealers with the online tools and training they need to keep their customers fully informed about the products they are buying is simply 'business as usual'.
The UK's industry regulator, the Financial Conduct Authority (FCA), has been looking closely at the motor finance sector over the past year to make sure dealers use fair processes to sell motor finance to customers.
The regulator's growing interest is not surprising given the huge growth seen within the sector in recent years. Indeed, in 2017 the Bank of England estimated that car financing had increased by an average of 20% a year since 2012.
The FCA review has included engaging with lenders, analysing customer credit reference agency files and looking at agreements between lenders and dealers – as well as the sales practices and processes of various firms.
Its initial findings in March 2018 noted that, despite favourable economic conditions and motor finance arrears and default rates remaining quite low, these instances are rising among 'high credit risk' consumers. This suggests that lenders may need to consider how they assess affordability.
The FCA also identified that some types of commission arrangements may be acting as an incentive for dealers to arrange finance at higher interest rates for their customers. So, they are reviewing how this process is currently managed by lenders.
Finally, the regulator is conducting a series of mystery shopping exercises. It is reviewing the typical customer journey and exploring whether car buyers are being given the information they need to make genuinely informed decisions.
Seeing the benefits of transparency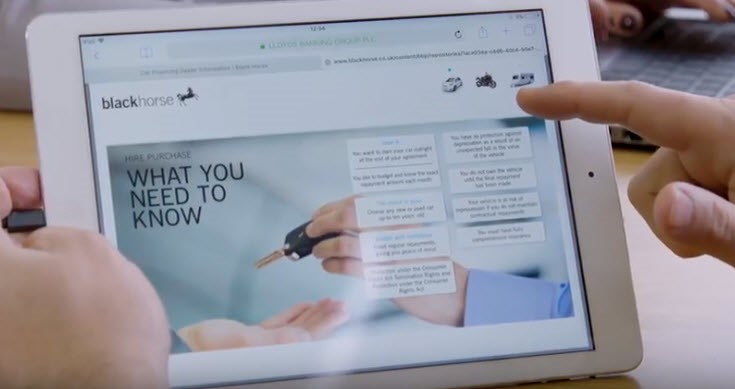 Black Horse believes the FCA's review will demonstrate the value of motor finance to customers and build on the great work that's already been done in the industry to improve the transparency of this product.
Customers deserve to be treated fairly and to be given accessible, easy-to-understand information. But it makes business sense; car dealers know that this level of transparency actually improves their image and supports customer retention. They also know that selling products to customers who can't afford to repay them is an unsustainable commercial model.
When the FCA took over the regulation of consumer credit in 2014, we embraced this regulatory shift with its focus on delivering good customer outcomes and placed it at the heart of everything we do, every day. We did this by implementing our 'roadmap', a strategy that continues to this day to encourage our dealers to treat their customers fairly.
Now, four years on, we're well-placed to answer the questions the FCA is asking of the motor financing industry:
1. Are firms taking the right steps to ensure they lend responsibly, in particular by appropriately assessing whether potential customers can afford the product in question?
2. Are there conflicts of interest arising from commission arrangements between lenders and dealers, and if so, are these appropriately managed to avoid harm to consumers?
3. Is the information provided to potential customers by firms sufficiently clear and transparent, so they can understand the risks involved and make informed decisions?
With the FCA due to have published its findings and plans for tackling any areas of concern during the autumn of 2018, we believe this will drive further positive change in the sector.
And by increasing transparency and putting the interests of our customers first, we can boost customer confidence in the motor finance sector and improve its sustainability.
To find out more from our sponsor please complete the form below and someone will be in touch.